What is Truecaller
Search Indie had a brief discussion with Truecaller at their HQ at Kungsgatan , Stockholm on March. We decided to meet Truecaller once the great news of Investment from India was announced and 3 Indians working with them.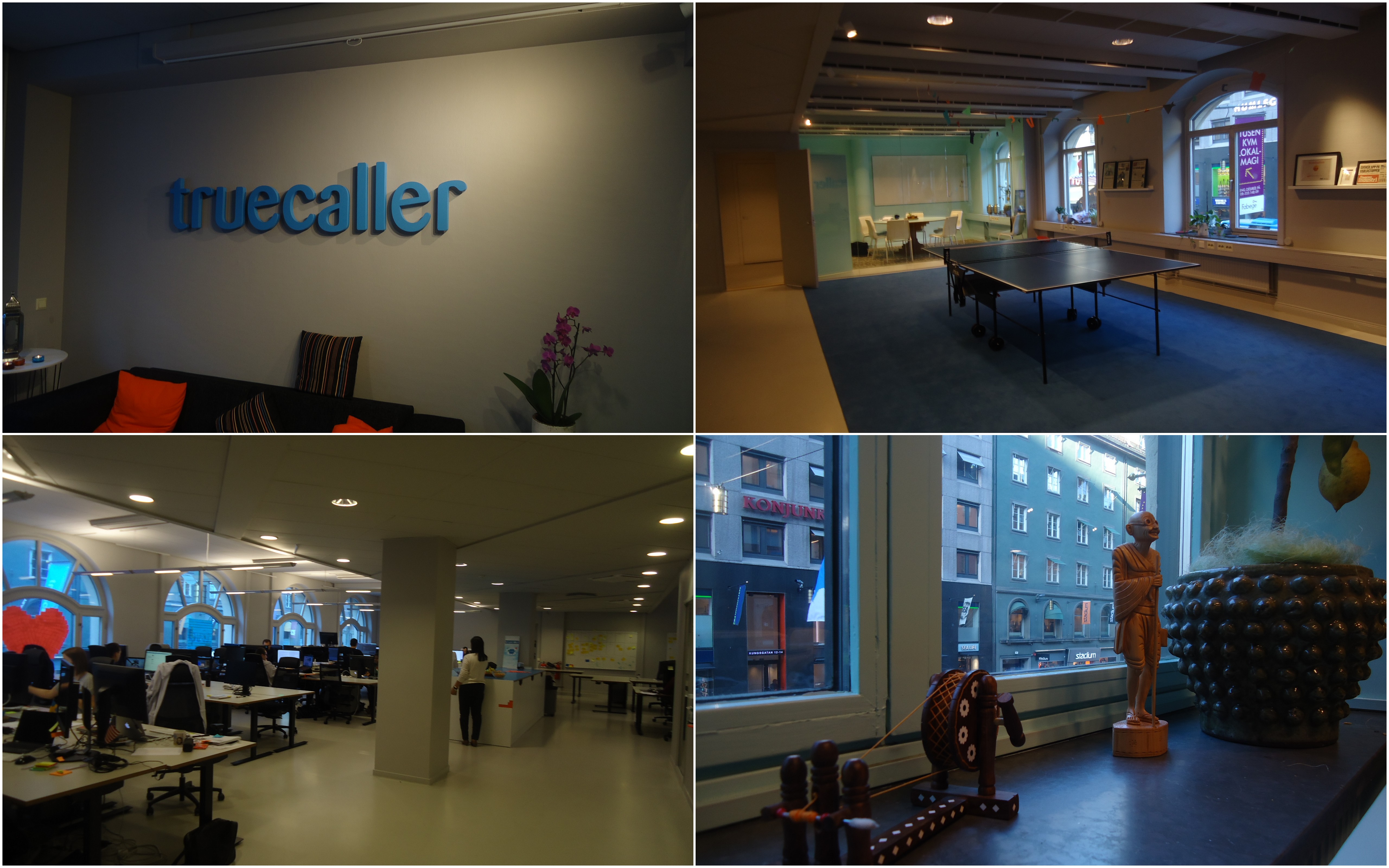 Kim (Marketing Manager) along with Tanu(Test Lead) participated in the discussion where we discussed extensively about Truecaller early days , culture , India , Investment , Tanu's experience with previous companies and Truecaller.
Why Truecaller ?
Tanu :  I was working with Plingm(now Zaark) when I heard of Truecaller which was again a startup. So when I explored more about Truecaller I felt that it's really an interesting app and has a huge growing presence in India . Moreover I have had already worked with big companies in India , so thought working at a startup that too in Sweden will be fun.
Your Experience back in India ?
Tanu : I worked as CDMA Protocol test Engineer in India  on various telecom technologies and companies like Sasken , Alcatel Lucent, Qualcomm & Reliance Comm.
Experience working with Startups?
Tanu :  Its really fun working with startups since most of the population in Startups are young people who have lot of ideas and wants to do interesting stuff , which is not the way a traditional big corporation works. There is less hierarchy in Truecaller, we sit with our CEO during work and have lunch together.
There may be risks working with startups, but I am open to face those, because I feel there is equal risk in working at big companies too when recession hits.
Work culture in Truecaller and experience back in India ?
Tanu : The work culture in the companies which I worked back in India and in Truecaller is truly different both on the professional and  personal front.
There is lot of energy in startup companies whether its new ideas or process or new way of working and I am free to do different kind of activities like helping HR andMarketing people with some new ideas related to my culture and people.
We can go and tell our crazy ideas to boss and others and make it happen , but working in a big corporation I rarely get a chance to reach the management and raise my opinions/ideas , since most often we are provided with specifications and we are supposed to work according to it.
Since I have a family here , I am totally able to manage my work-life balance very well.
What are the India plans and how do you think you can contribute?
Kim : We will continue what we are doing now. We will of course put lot of focus and money to grow the market in India considering one of the biggest and fast growing market in the world. We haven't done any marketing for Truecaller, since the product itself did the marketing for us.
But of course we do some marketing but we will clearly look on the benefits we going to get by doing a campaign or advertisement. We are not sure whether we do some big marketing campaigns with film stars or sports stars.
We had a partnership with Shah Rukh Khan last year.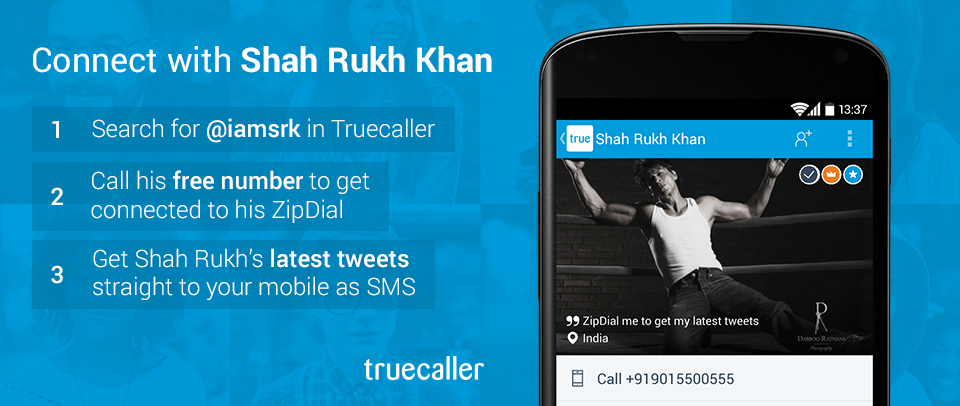 As a marketing manager my goal is to make any money we put on marketing efficient and cheap as possible.
How do you keep the vision/goal/culture at Truecaller where there are people from different countries work together?
Kim & Tanu:  The people who comes here are not coming to work, they come here to do something they love, and something they are passionate about, so then we don't need to drive them, they are self-driven. We make sure that we recruit people with the right attitude and technology and skills comes as the 2nd priority.
Since we have good culture and vision in the company , after a certain period the new recruits will easy gel with the new work environment.
We are a very multi-cultural company, 70% of people don't speak Swedish. Our vision is very simple, we want to become the world's largest verified mobile community. Any small step/task we do will lead us to this goal.
We are transparent in our company and to our stakeholders , as soon as we feel we achieved something , we share it with everyone and always try to celebrate it , which helps the employees motivated and keep the momentum.
If we look at culture wise, the 2 things which unite every one may be the ping-pong table and the awesome food of these different cultures J
We feel the major factor which unite us is respect to each and everyone's culture and country.
First expression on hearing the big news about Investment
It's of course one of the best moments for any startup to have such a great investment from one of the reputed Investors Sequoia Capital, since they are really choosy about the companies they invest.
It's of course a big motivation for us for all the hard work we done, and we celebrated it's a big way.
We had 3 important people joined us for the celebrations , Sweden Trade Minister Ewa Björling , Her excellency Mrs. BANASHRI BOSE HARRISON Ambassador of India to Sweden and U S Ambassador's wife Natalia Brzezinski.
But we are not going to take this success to our head and celebrate it in a big way , Truecaller has a big vision and really good roadmap so we going to spend the money really wisely rather than spend lavishly on the office and employee facilities.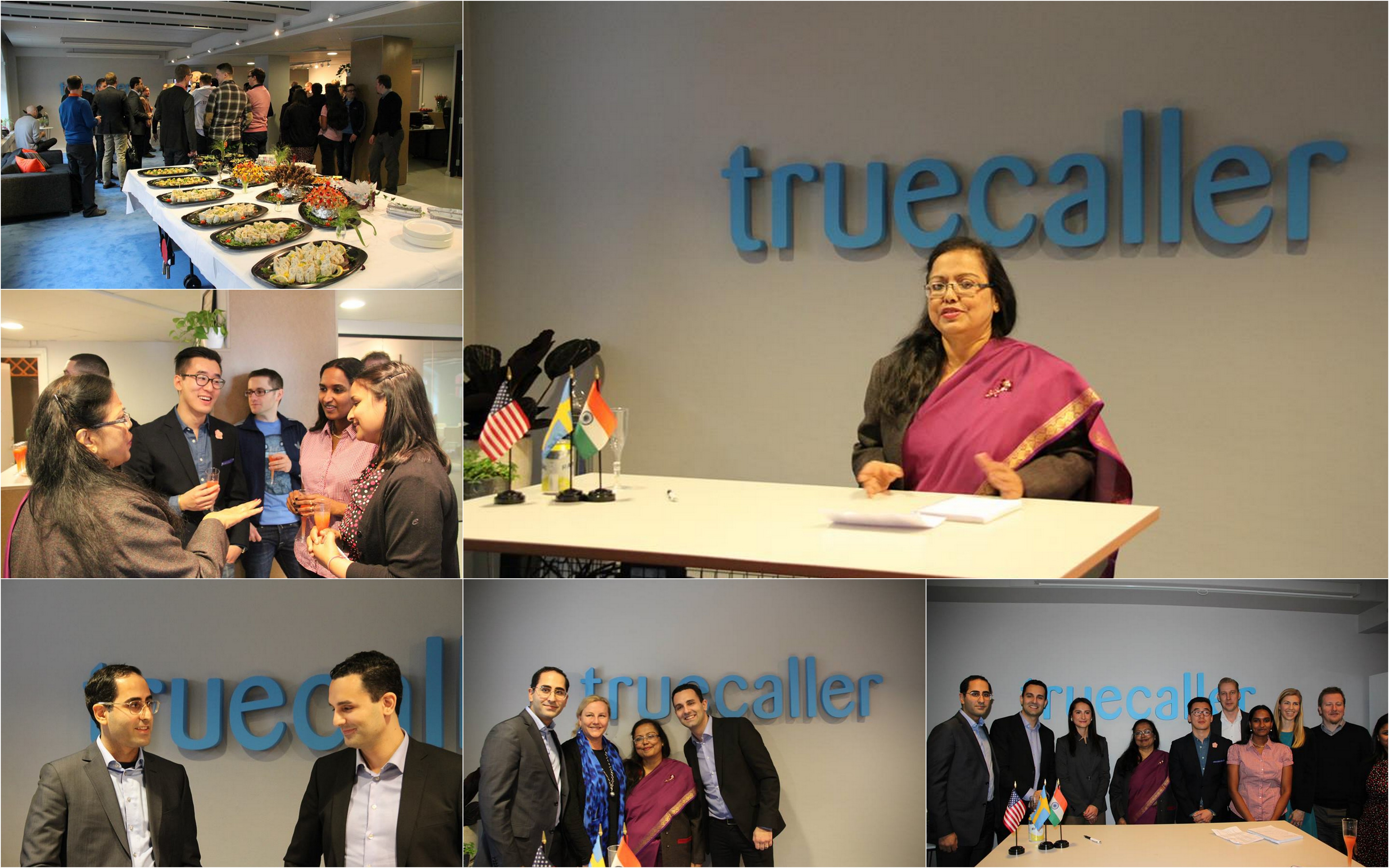 Photo Courtesy: Embassy of India
Will Truecaller be more active with Indian Events/Festivals happening in Sweden or back in India?
Kim : We have strategic decisions for India so we try to work with meaningful campaigns which gives us good output. We already have brand ambassadors in India who work with Mobile operators and others to see what's good for Truecaller.
I have travelled to India recently to meet the ambassador and Truecaller community to understand more about the possibilities for us.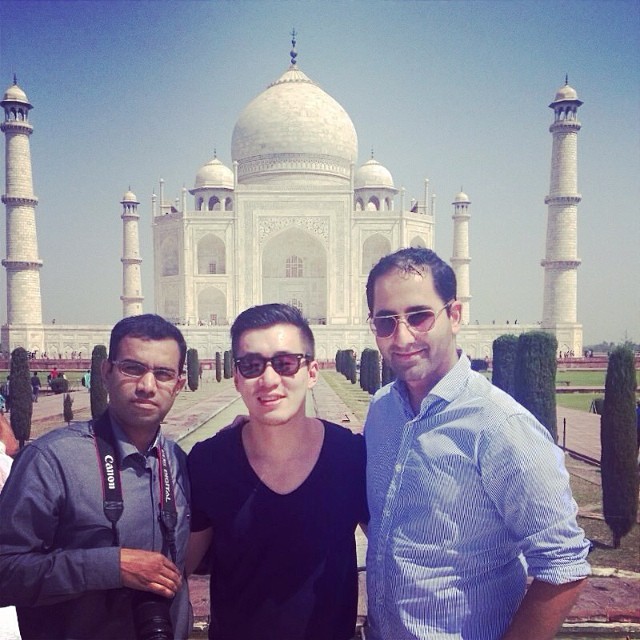 Photo Courtesy : Truecaller Instagram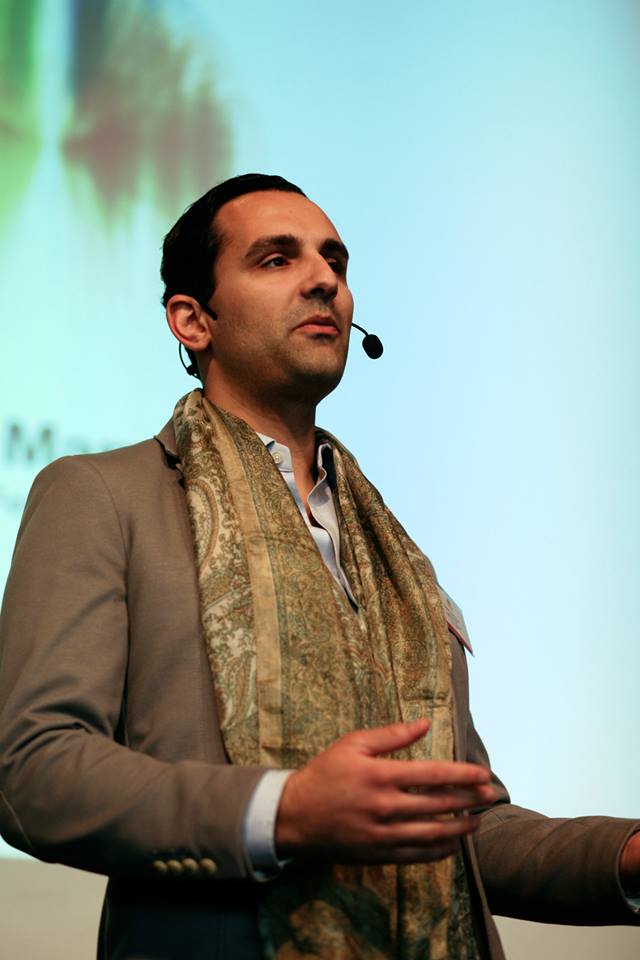 Mr Alan Mamedi, Truecaller at India Unlimited Event.
Photo Courtesy: India Unlimited.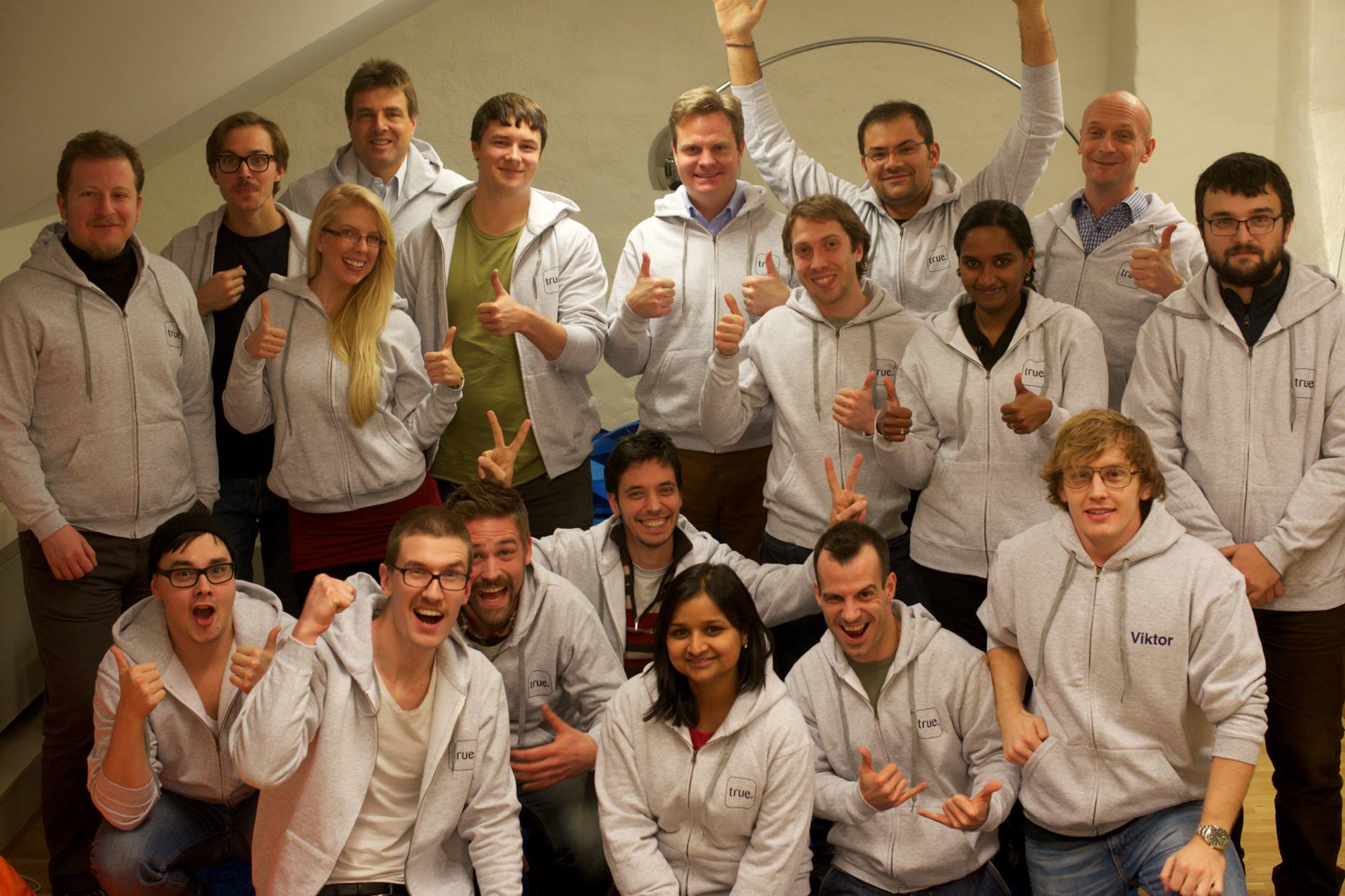 Truecaller Team
Since Truecaller is a global product, we have a very diverse team, we have employees from many parts of the world. This makes us a really interesting company since each of the employee can contribute a lot when we have customers from those countries, say it is translation, understanding culture or happenings in local market.
This concept also makes our product very unique since we can design/develop our product for a truly global market. We celebrate many festivals in our office and share opinions with colleagues about the political/social happenings occurring around the world.
The team is super energetic that we have a tough time managing the ideas we get from all the employees. Since we all work towards a common vision and goal we all know what is important for us right now so we prioritize all these wonderful ideas. Our company is very transparent so each one has the opportunity to tell their ideas and play multiple roles during some point of the project.
We concluded our discussion by visiting Truecaller workplace where all the action happens and having short talk with other employees and taking some photos.
Here are the recent News about Truecaller in Media
India is our biggest market with 29 million users: Truecaller founder Alan Mamedi
Truecaller raises $18.8 million in Series B funding
Twitter partners with Truecaller to increase user base in India
Truecaller's Scorching User Growth in India: 22 Mn & Counting!
TrueCaller born out of anger says co-founder Alan Mamedi
India
,
Startup
,
Stockholm
,
Sweden
Tags:
india
,
Sequoia
,
startup
,
stockholm
,
Sweden
,
truecaller