Dancer, Choreographer , Instructor in Indian dance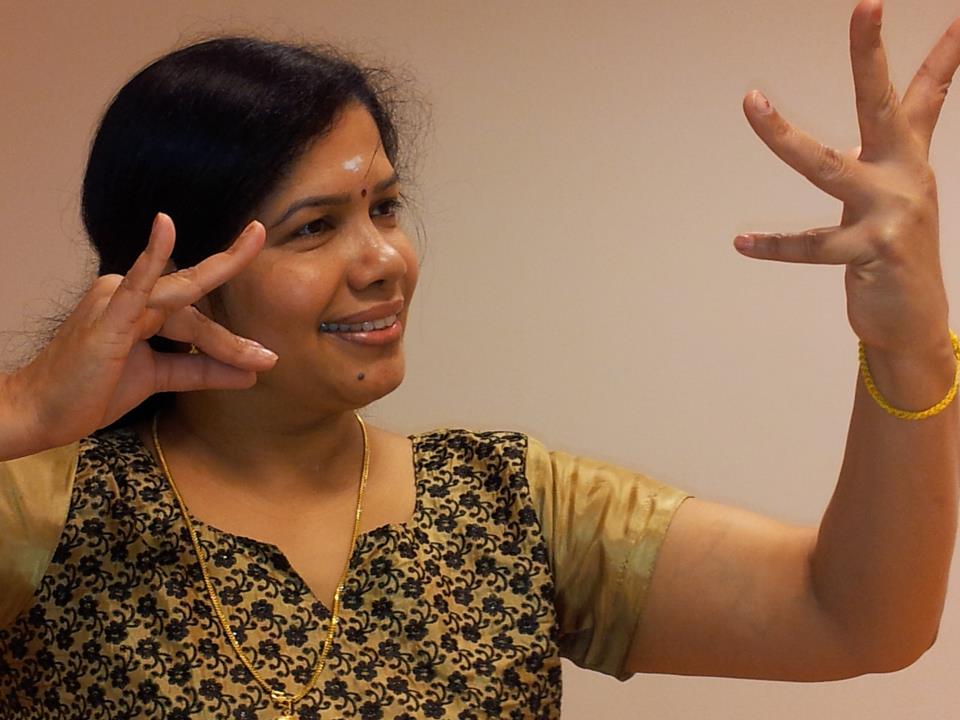 Usha has made important contributions to contemporary dance as a choreographer of exceptional merit. Utilizing the resources of bharatanatyam, kalaripayattu (martial arts) and yoga, she has attempted to create a dance language informed with contemporary sensibility and vitality
Usha wanted to put her love for dance on a higher level and became a professional bharatanatyam dancer. She joined the famous dance institution Kalakshetra College of Fine Arts in Chennai, India. She continued the intense dance training for four years and graduated with the Academic Award in Bharatanatyam.
After receiving the graduation, Usha joined Chandralekha's Dance Group and travelled all around the world giving outstanding performances on many big stages, like in New York, Los Angeles, Tokyo, Djakarta, Hamburg, Avignon and Rio de Janeiro. With her she have performed widely in India and abroad winning national and international recognition at various festivals and workshops.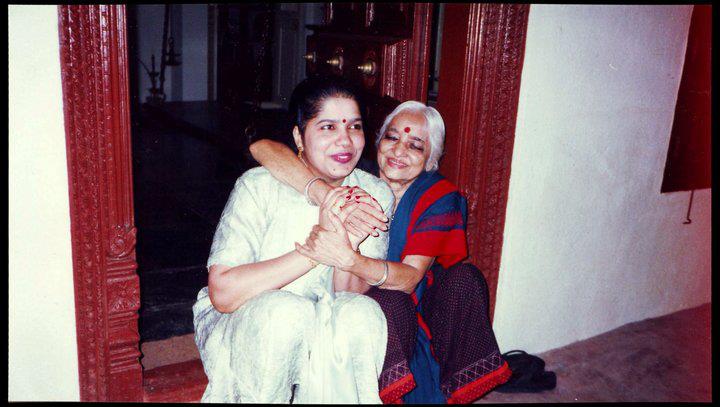 Today Usha has given several performances in India and she is performing and teaching on a regular basis in Sweden. She established Saraswathy Kala Kendra Dance Company in 2002 and have performed and conducted workshops throughout Sweden and abroad. The company has arranged several big festivals for Indian dance and music in Sweden.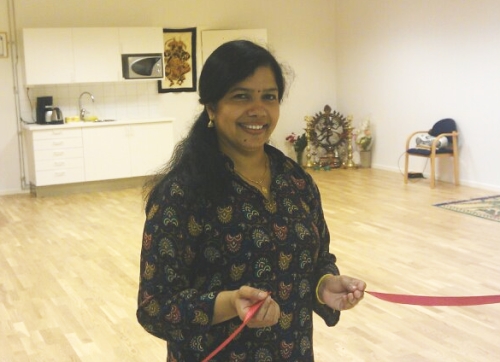 Usha  tells
My heart beat for classical Indian dance and I try to carve a space and platform for the classical Indian art in Sweden.
I regularly invite top artists to Sweden to perform and give workshops.
My aim is to generate a general knowledge regarding the beautiful and spiritual classical Indian dance and music.
My teaching is based on the Vaganova technique and methodology. At lower levels, I focus on teaching the body's position and understanding of the basic moves and steps. It is also important for the artistic expression of dance and that you should feel that you truly dance. At higher levels, we use and extend previous knowledge. I take a more liberal interpretation of the grounds in the form of choreographic elements and personal look at the classes.
Carina Ari dagen i Guldfoajén – 2011 , Fotograf: Michael Schmidt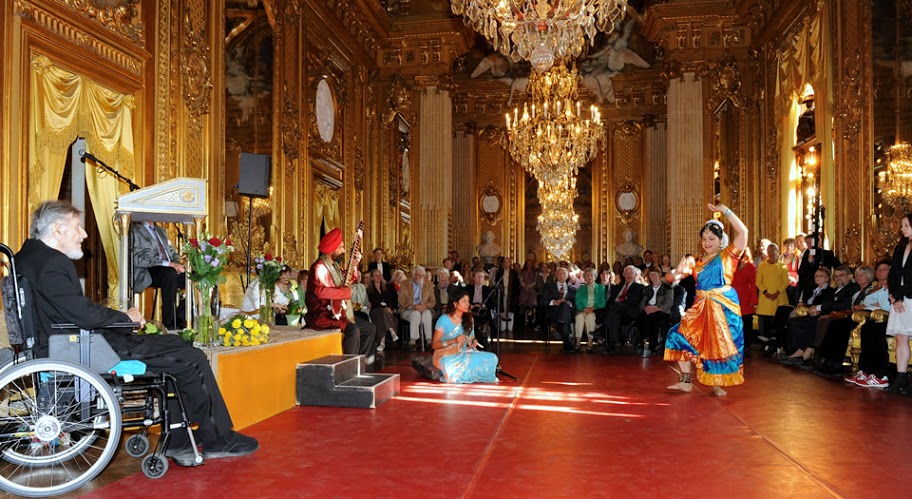 Performances
2003:
Danshus,Stockholm
Raga Solo Kilen Kulturhuset, Stockholm
2004:
International Cultural Exchange Conference, Stockholm, Caina Ari Foundations
Kista Träff, Stockholm, Indian Association
Dance Competition, Wuppertal, Germany
Asian Festival, Stockholm
2005:
Hindu temple Association, Stockholm
Karolinska Institutet, Stockholm
Indo-Swedish Association, Stockholm
Indo-International Bakai center
Fittja Auditorium, Tamlian Assosiation, Stockholm
2006:
Indo-International Bakai center,(Kulturhuset Stockholm)
Indo-Swedish Association, Stockholm
1st Our school Annual Day celebration, ABF Auditorium,Huddinge
Kulturföreningen Lyktan, Stockholm
2007:
Kung i det gröna Hagelbyparken,Botkyrka
Internationella biblioteket,Stockholm
2nd Our school Annual Day celebration,ABF Auditorium,Huddinge
2008:
Diwali festival, Hotell Hilton Slussen
Huddinge Asian festival, Huddinge ABF Auditorium
Husby festivalen,Husby centrum Stockholm
Multicultural day (BAZAAR),Skansen Stockholm
Stockholm culture festival 2008,Sergels torg Stockholm
Indisk kultur festival, Gamlastan
3rd Our school Annual Day celebration,ABF Auditorium,Huddinge
Växhuset Västerås
2009:
A Reflection to inner landscapes — Usha Balasundaram, Yorkshire Sculpture Park.
World dance festival, Kulturhuset Göteborg slussen
4th Our school Annual Day celebration,ABF Auditorium,Huddinge.
2010:
"SARIRA" – indisk dans. Föreställningen börjar i den sydindiska klassiska dansen, Bharatnatyam och går vidare över modernare dansformer fram till dagens Bollywooddans.Koreografen och dansaren Usha Balasanduram.
Hindi day celebration,Etnografiska museet Stockholm.
5th Our school Annual Day celebration,vårby hallen,Vårby.
Stockholms Läns Blasarsymfoniker och Bollywood – artister fran Indien,Nybrokajen,Stockholm.
2011:
Södra sidans femårsfest i stads-teaterns foajé
Carina Ari day of the Golden Foyer
Rehersal at konserthuset  ( Kulturförvaltningen, Kulturskolan Stockholm)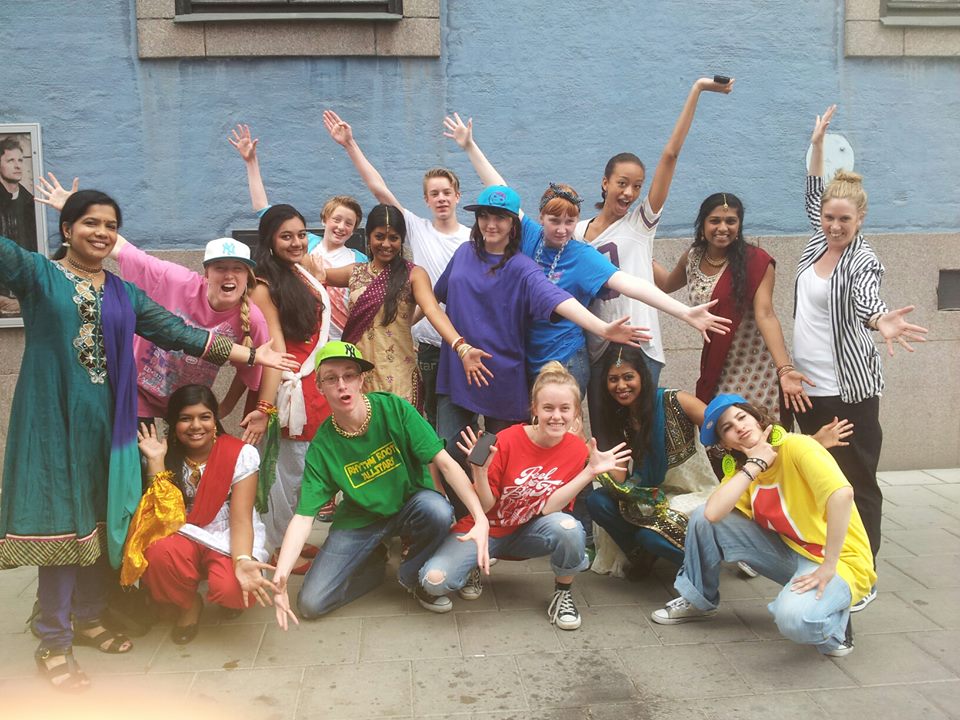 Usha started cultural association "RASA Dance" which was doing many cultural activities in Stockholm and other cities.
One of the most successfull event is Asian festival which is been conducted for many years in Stockholm , by inviting various artist from India and other countries.
Photo : Asian festival 2013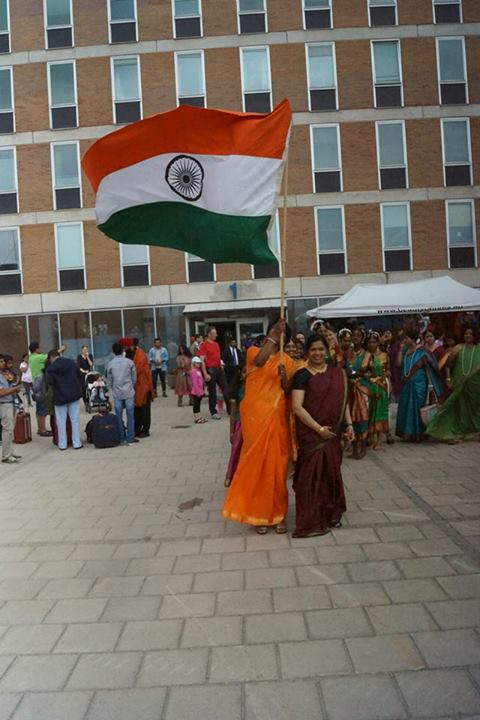 Usha Balasundaram
073 7262650
balasundaramusha@gmail.com
www.indianclassicaldance.net

Category:
Dance
,
India
,
Stockholm
Tags:
bharatanatyam
,
dance
,
india
,
stockholm
,
Sweden
,
usha balasundaram