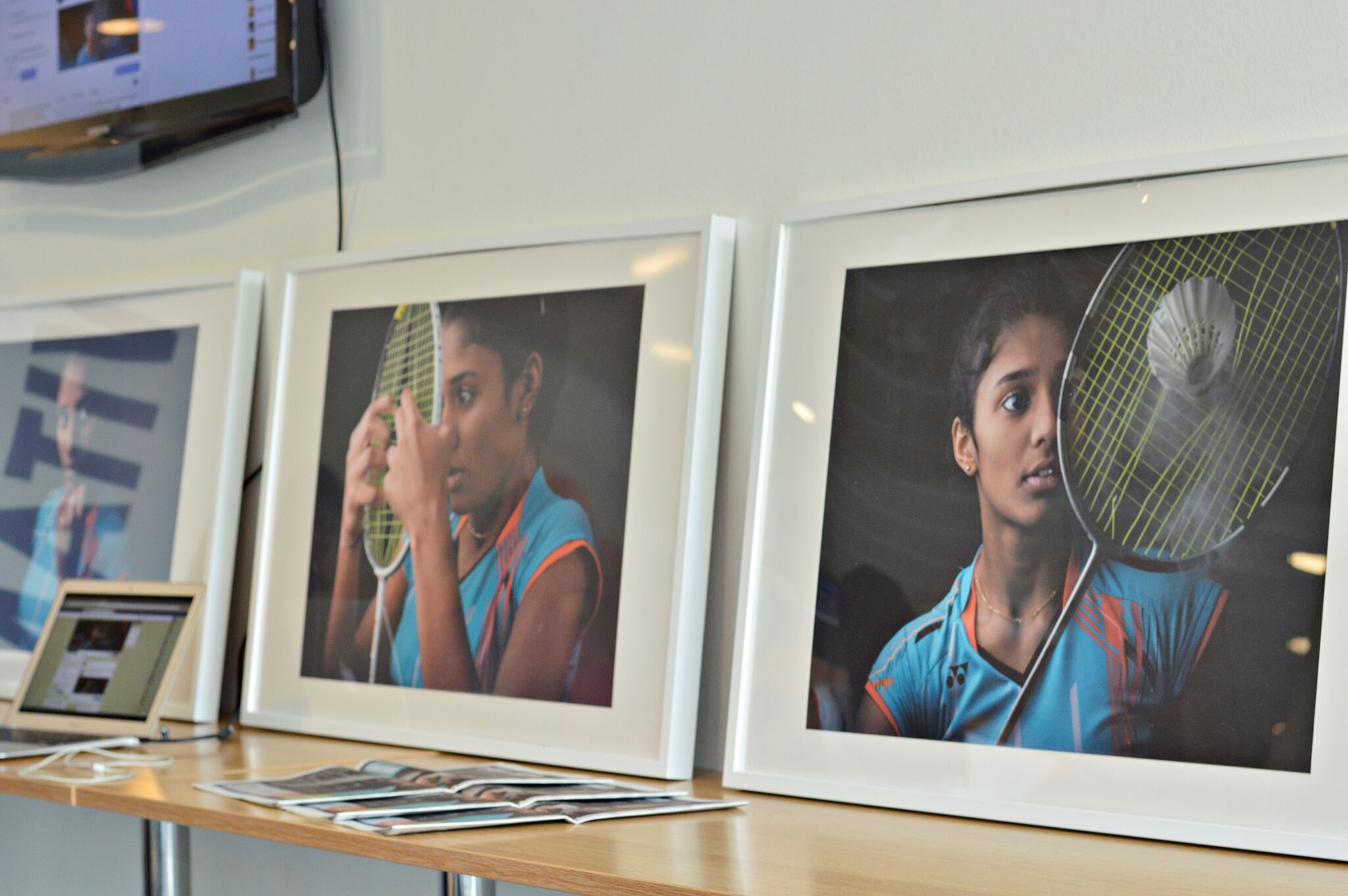 Ashwathi Pillai the young talented Badminton player from India signed a contract as Professional Player with Täby Racket Centre on 21st June. This means she will be getting more opportunities in International tournaments and Täby Racket Center will be supporting her more to achieve her dream of becoming the best player from Sweden.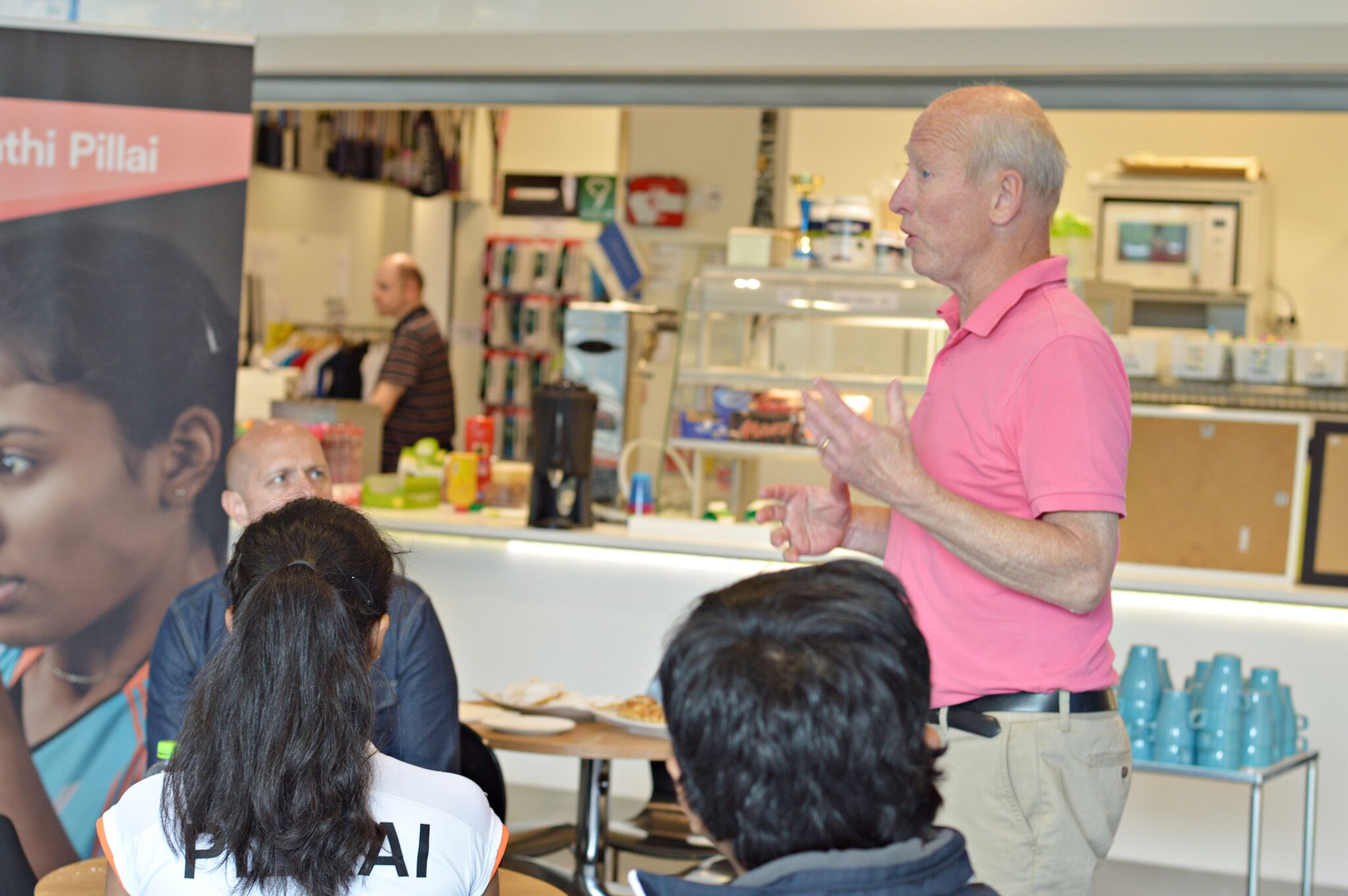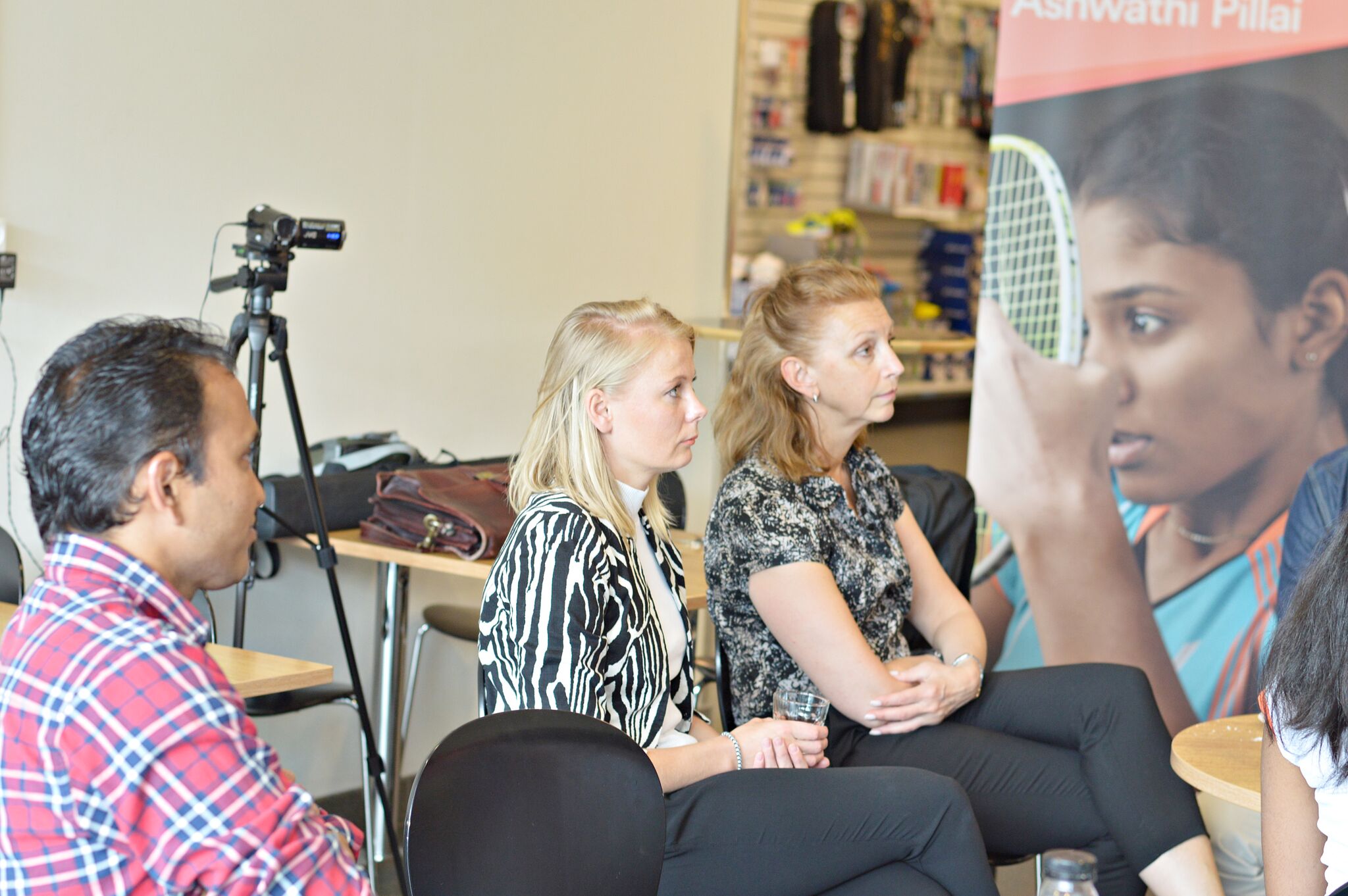 During the short meeting Kent Kote Managing Director of Täby Badminton AB talked about the history of the club his experience with badminton and Ashwathi's acheivements till now.He also explained the vision for Ashwathi with the 2020 Olympics.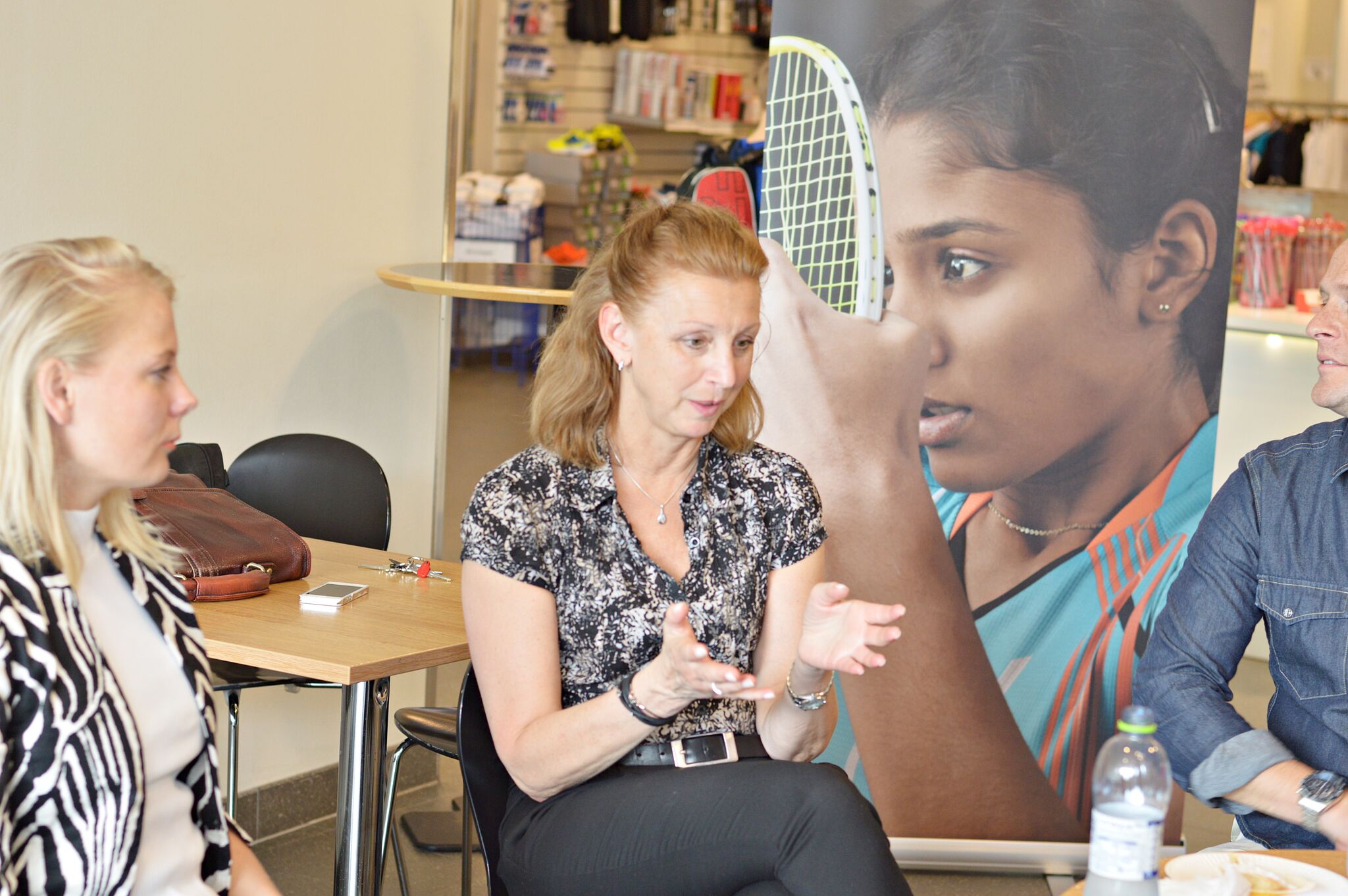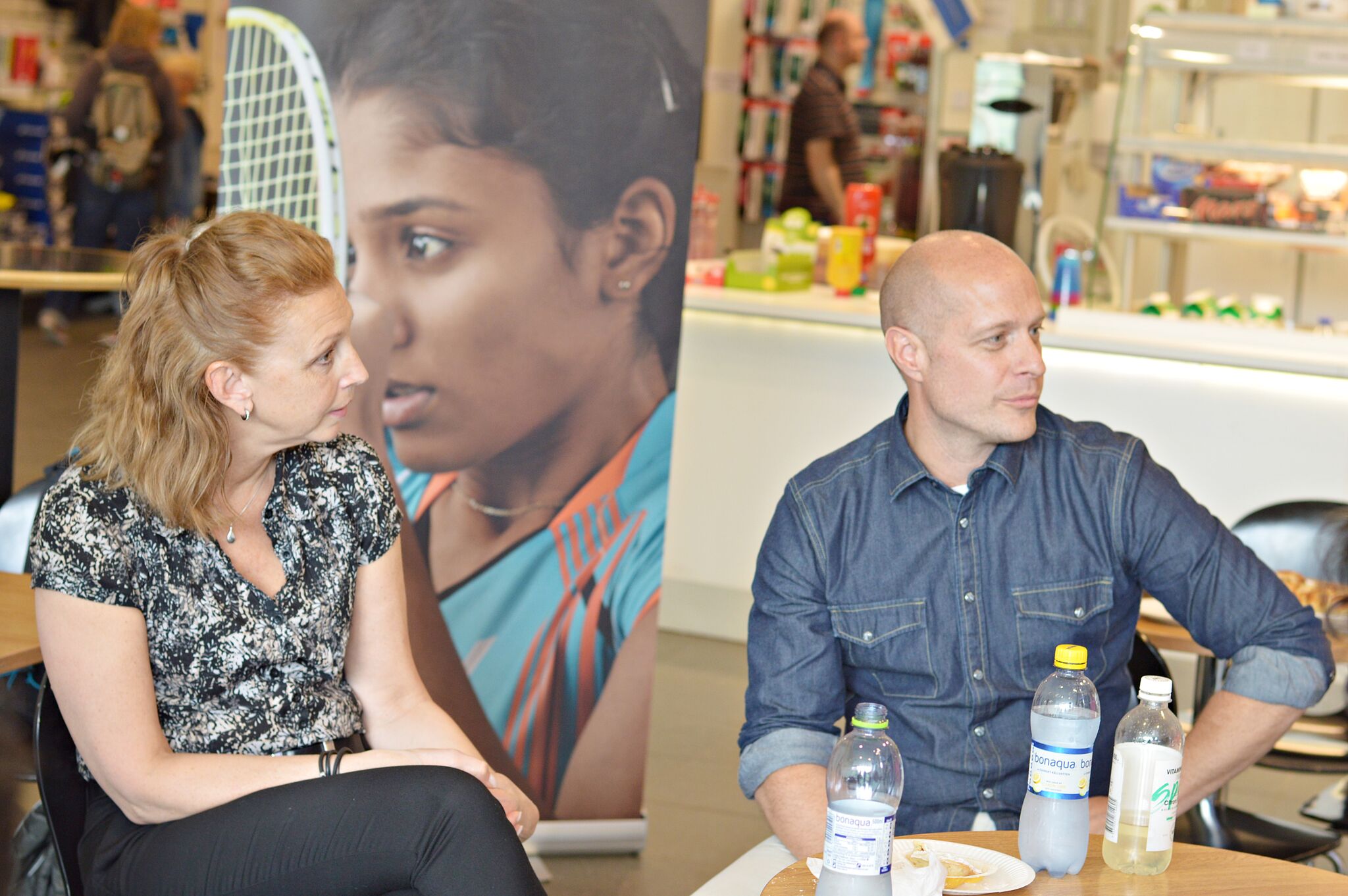 Cecilia Trojmar Coordinator, Product Information, FLIR Systems AB and Joakim Pedersen HR Business Partner, FLIR Systems AB also present at the occasion as they signed a contract for sponsorship. Cecilia talked about the background of the Täby based company and its vision to have more Engineers especially female. FLIR Systems AB has 400 people at their office at Täby mostly engineers in Electrical, Mechanical, IT background. They want their employees to be physically fit and this partnership with Ashwathi will strengthen their vision for that.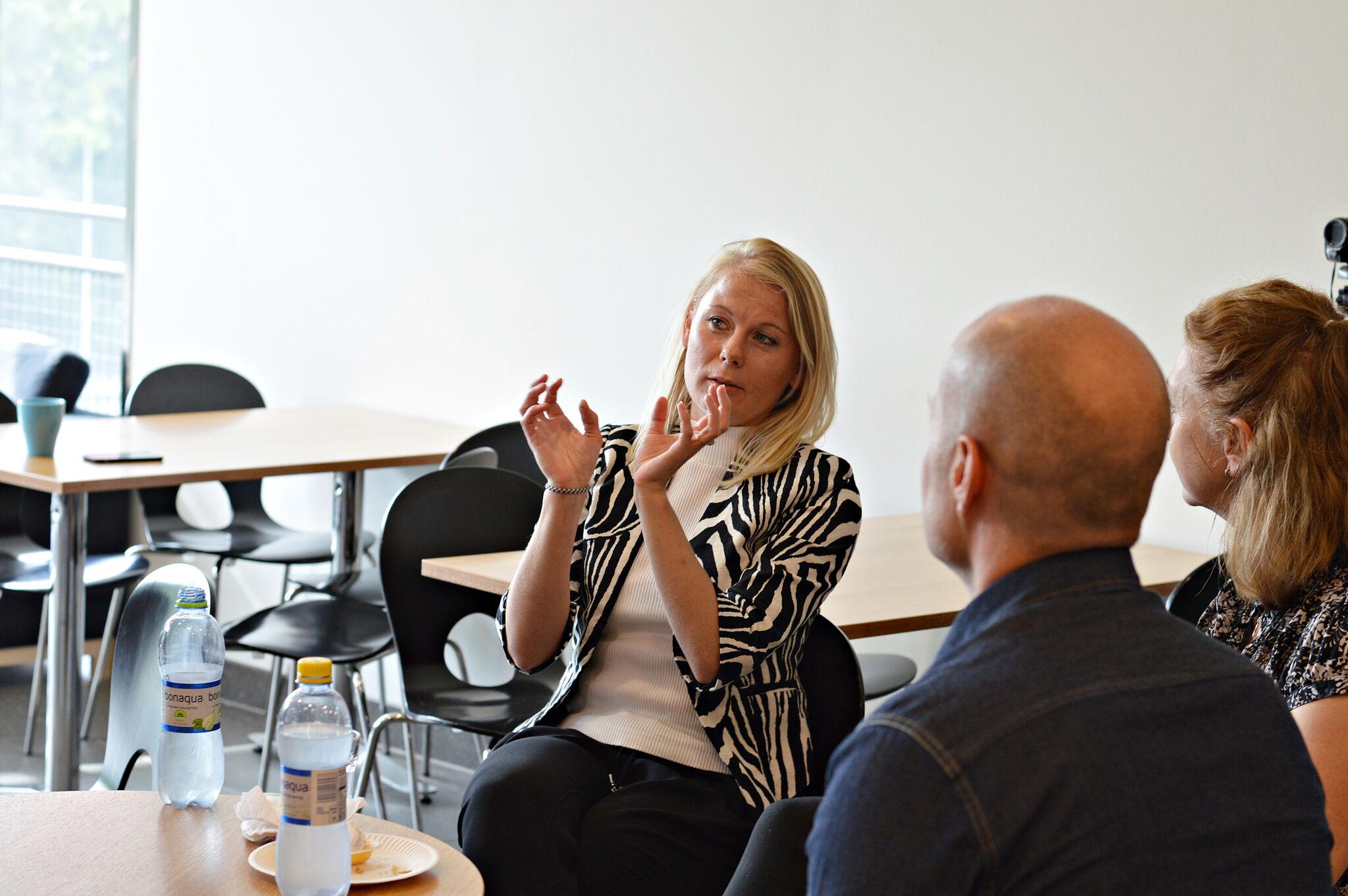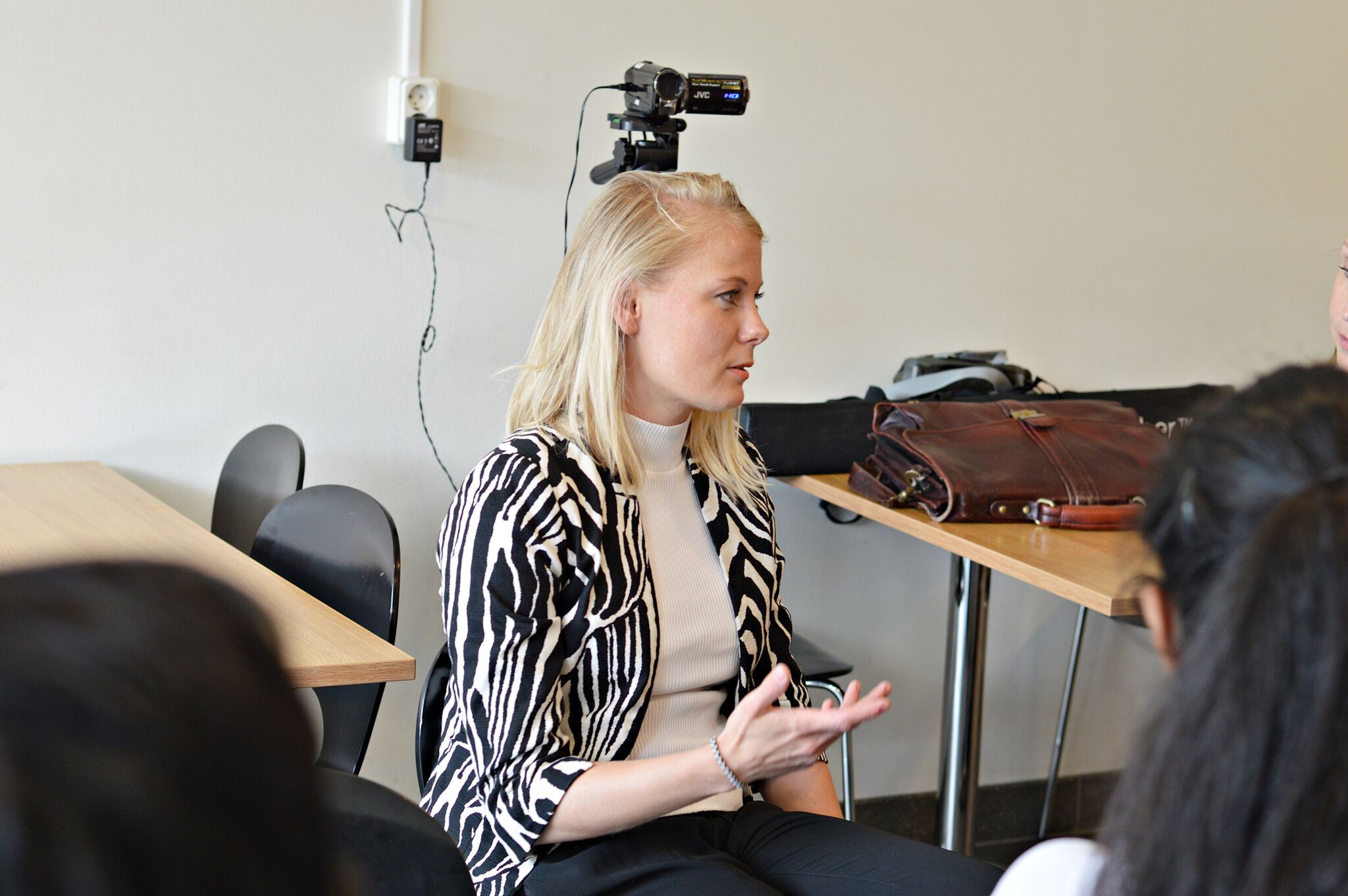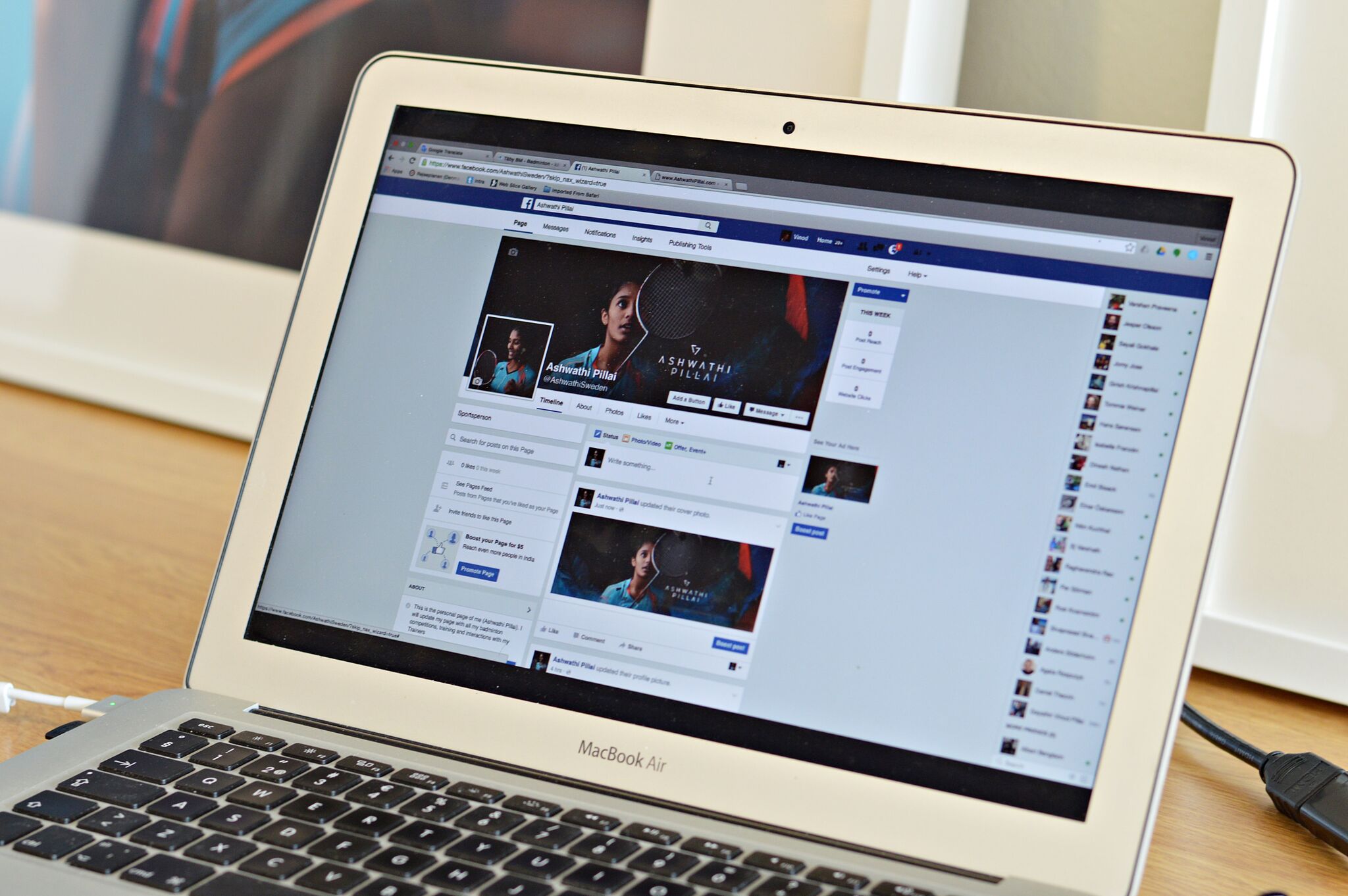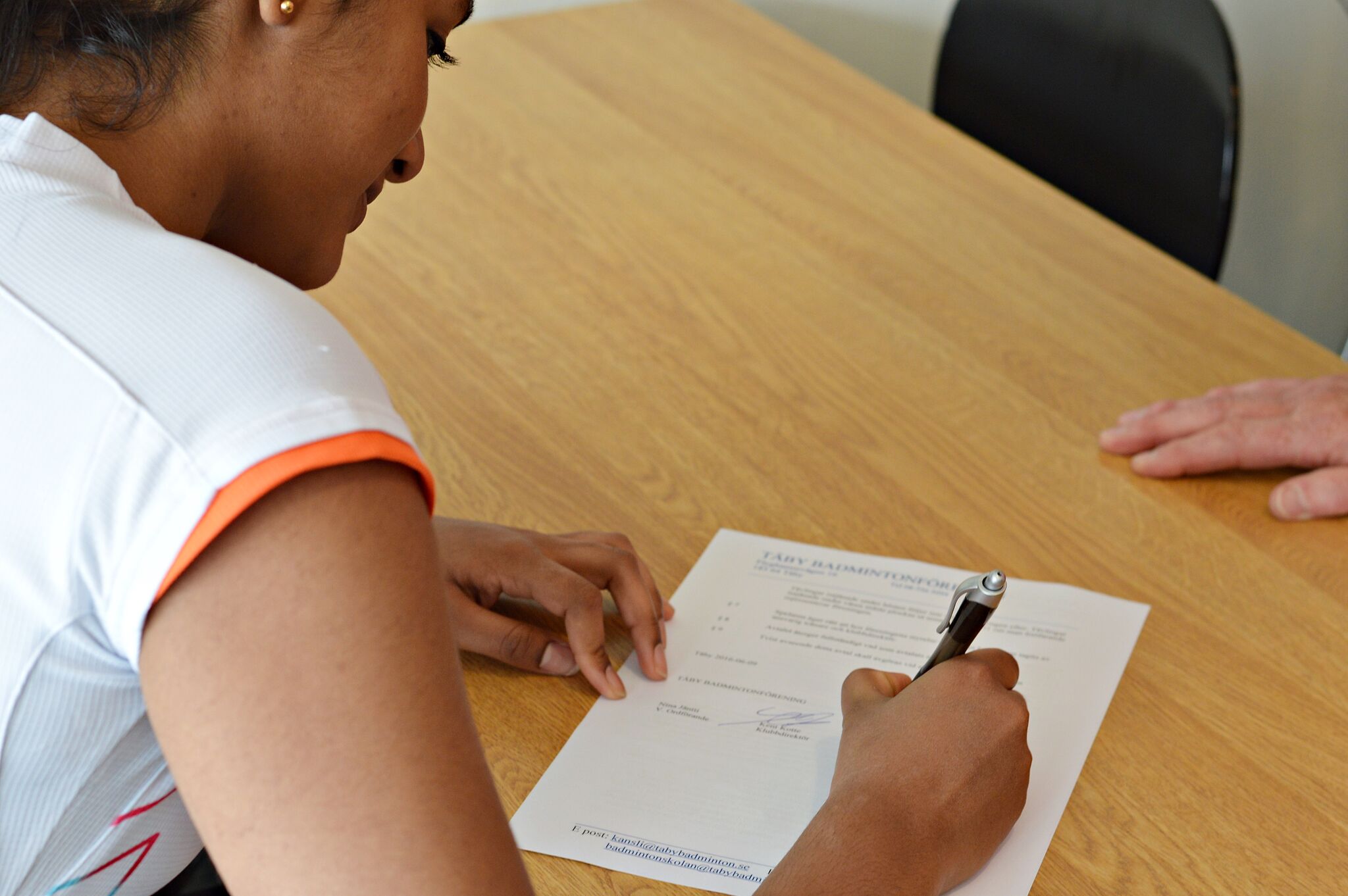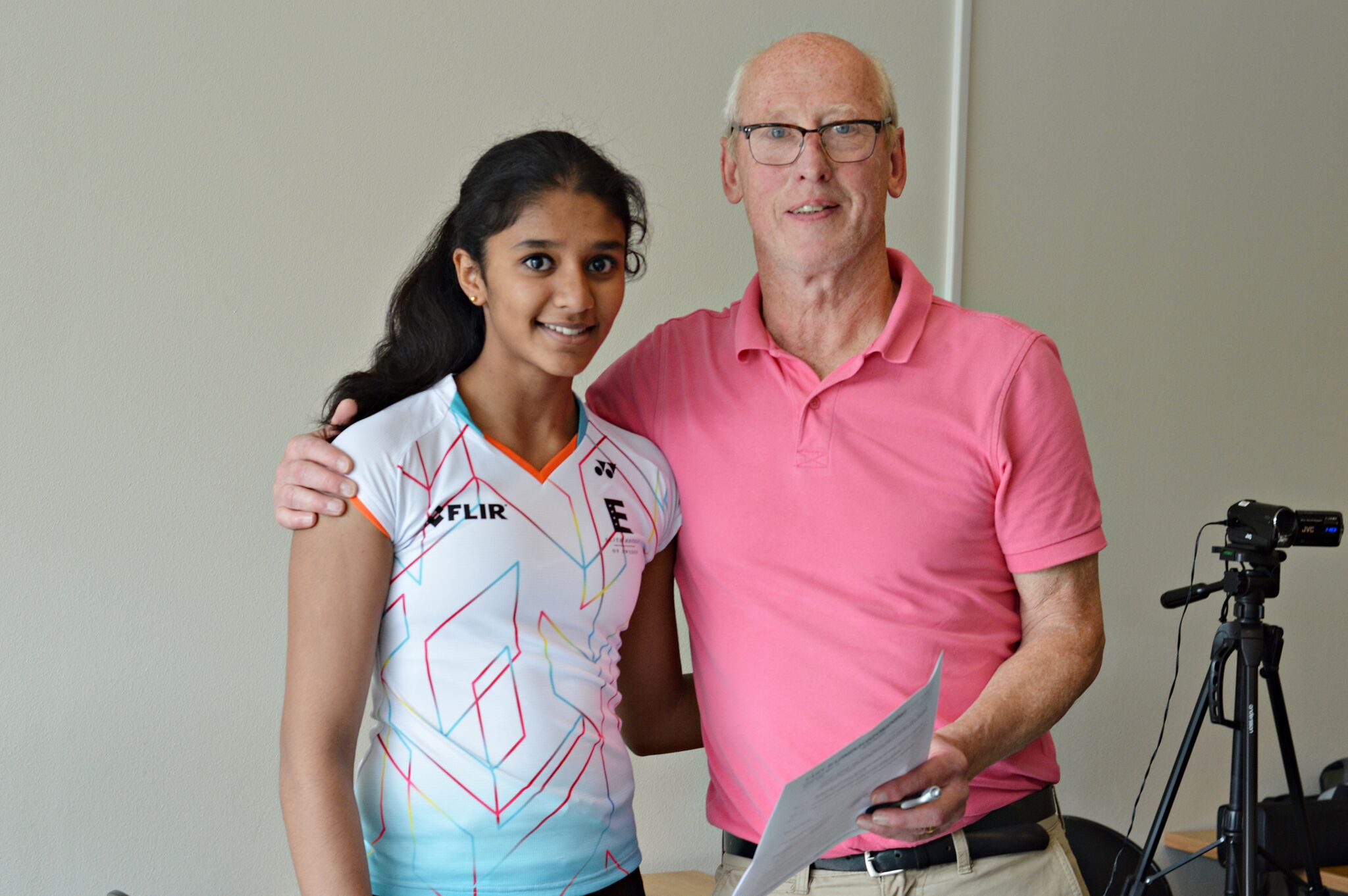 Later Kent published the official Facebook Page of Ashwathi Pillai. The official document with the club also signed.
Joakim, presented her accessories from FLIR Systems.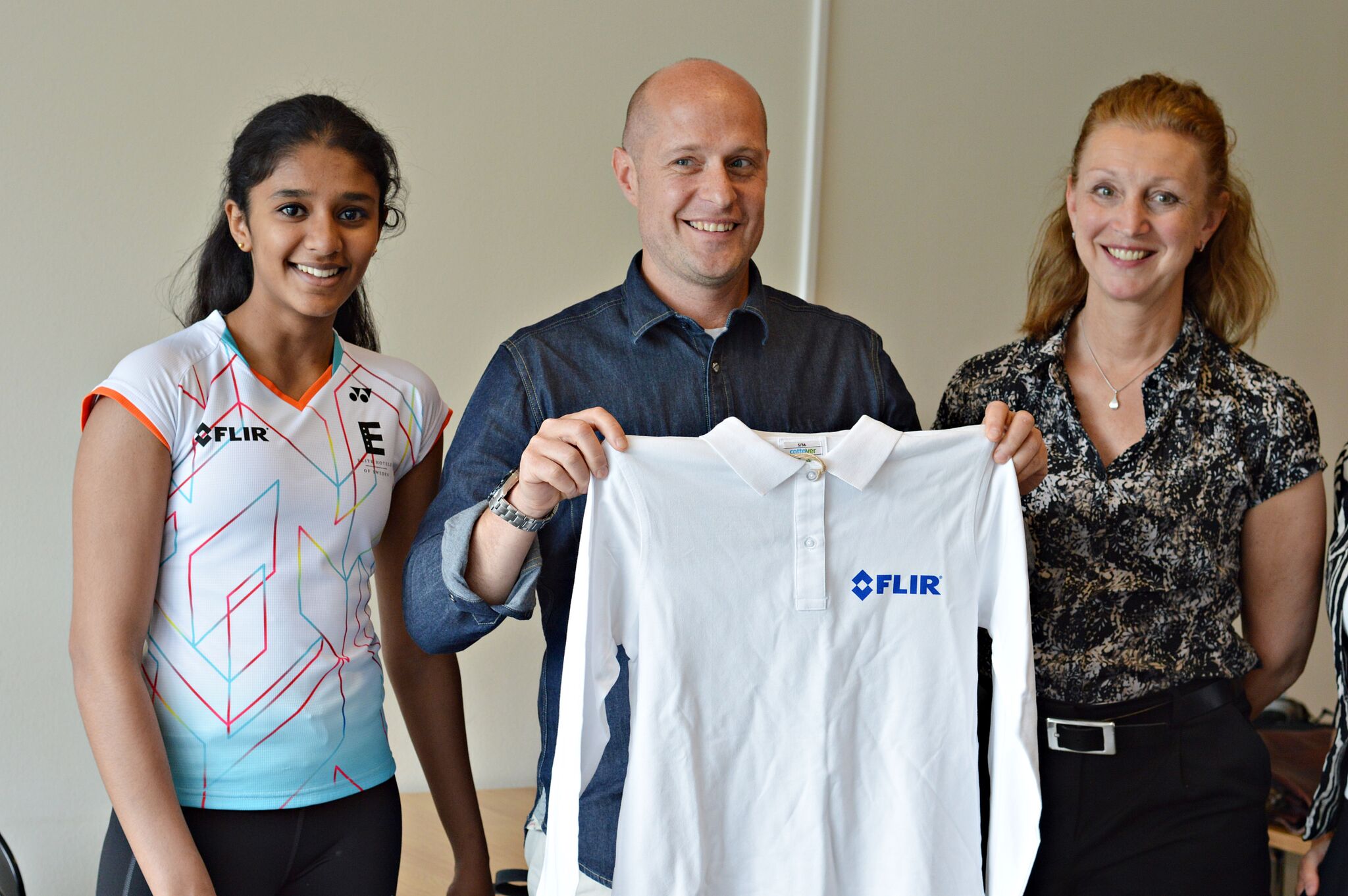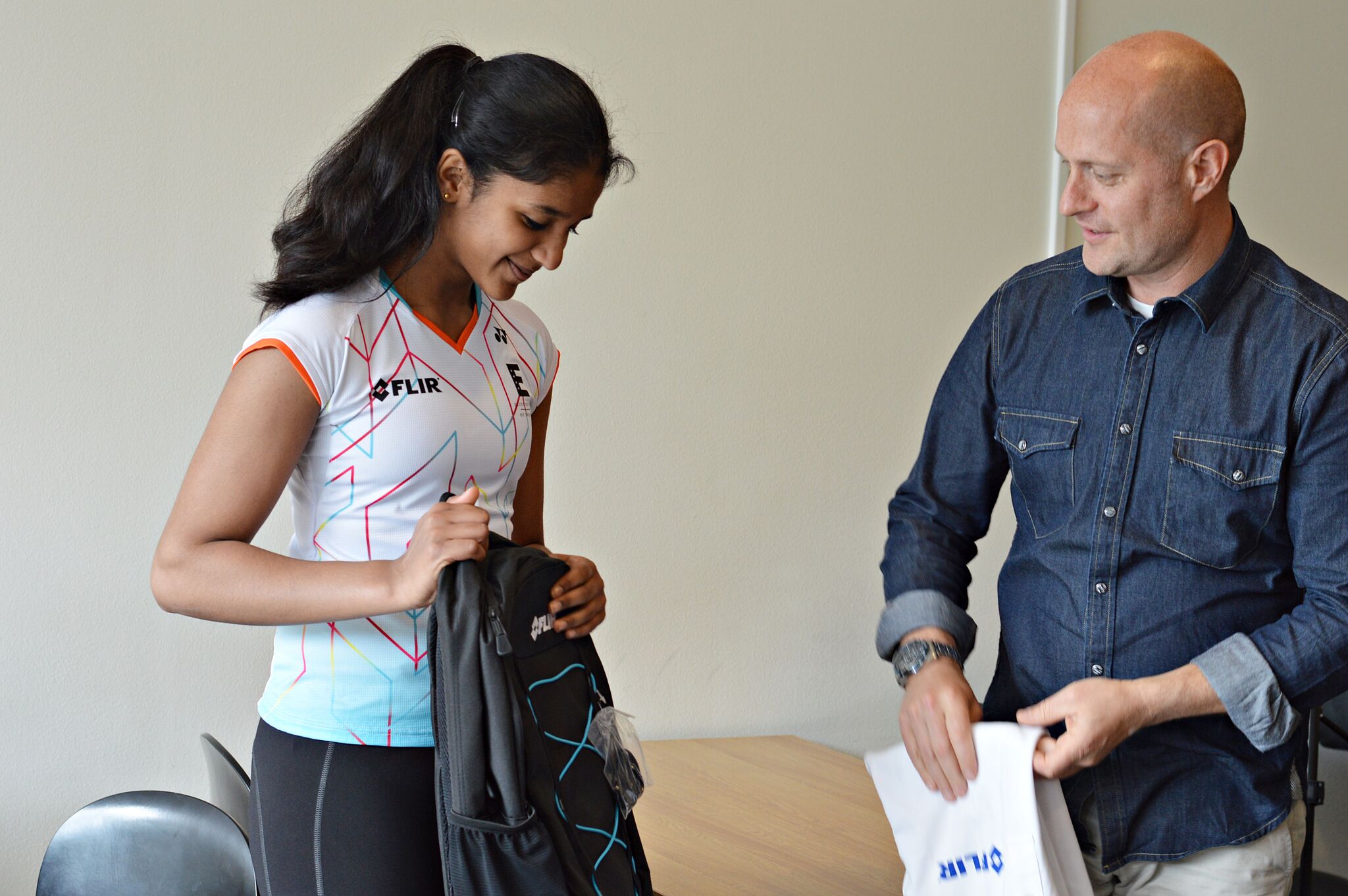 Now you can follow Ashwathi Pilliai through her official Facebook Page
https://www.facebook.com/AshwathiPillaiSweden
Category:
Sweden
Tags:
ashwathi pillai
,
baby racket centre
,
badminton
,
FLIR Systems AB
,
sweden sports
,
Täby