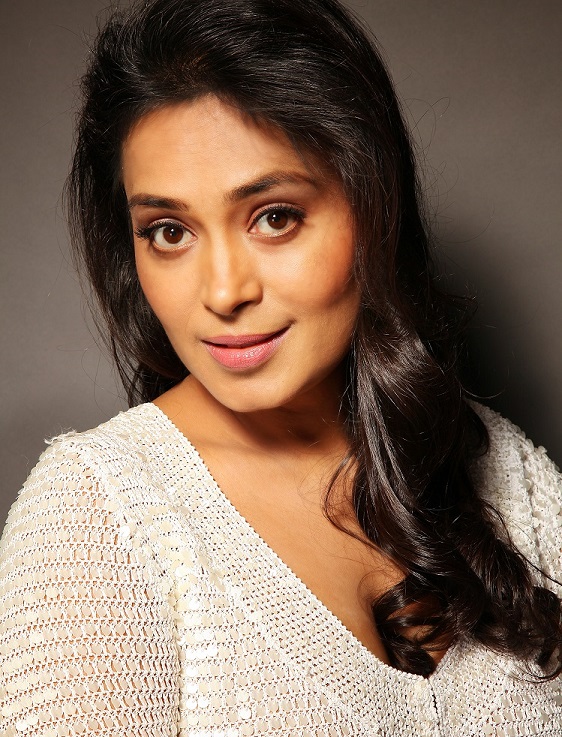 Tell us about your days in India. Schooling, First Job
I am from Mumbai and studied in a school where I participated in dance and music events from a very early age, for events like teacher's day, Independence Day, annual gatherings, etc.
Hmm my first job, I always wanted to be independent, so I started working when I was 18, while doing my college. I worked part-time as a counsellor with a computer institute in Mumbai, and I can never forget this job, the amazing feeling of earning while studying
How are you introduced to showbiz?
After my college days I got quite interested in modeling, but it took me a few years to get started. I had to get a good portfolio done before I reached out to the ad agencies and production houses, so I thought of reaching out to the best. I searched for the contact details of ace photographer Gautam Rajadhyaksha, who had worked with famous film actresses for several decades, and was delighted to find him so kind and approachable. We connected instantly and I got my first portfolio shot. After that, there was no looking back.

Do you remember the 1st moment you faced camera?
I always loved being in front of the camera. However, professionally, the first break I got was for a print/hoarding ad for Bajaj kesh kalp from the advertising agency Lowe Lintas formerly called as Lintas. I couldn't stop talking about this assignment. The first TV commercial that I did was for Rainbow milk (UAE), which was also a wonderful experience.
Tell us about some of the reputed brands you worked with?
I was quite lucky to work with reputed agencies, directors and photographers for these brands:
Toyota Innova was a great experience, working with Aamir Khan and Ashutosh Gowarikar. Onida, Microwave, Saffola, McDonalds, ING Vysya, Big Bazaar, Good Knight, Surf Excel, Worldspace Radio, Horlicks, Pillsbury, Titan Eye care, Shyamrao Vithal bank, Karnataka Bank, Dabur Vatika Hair oil, are some of the other ads that I did.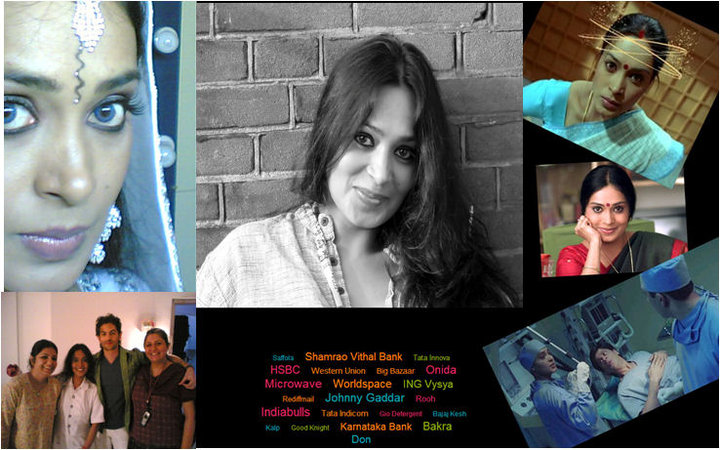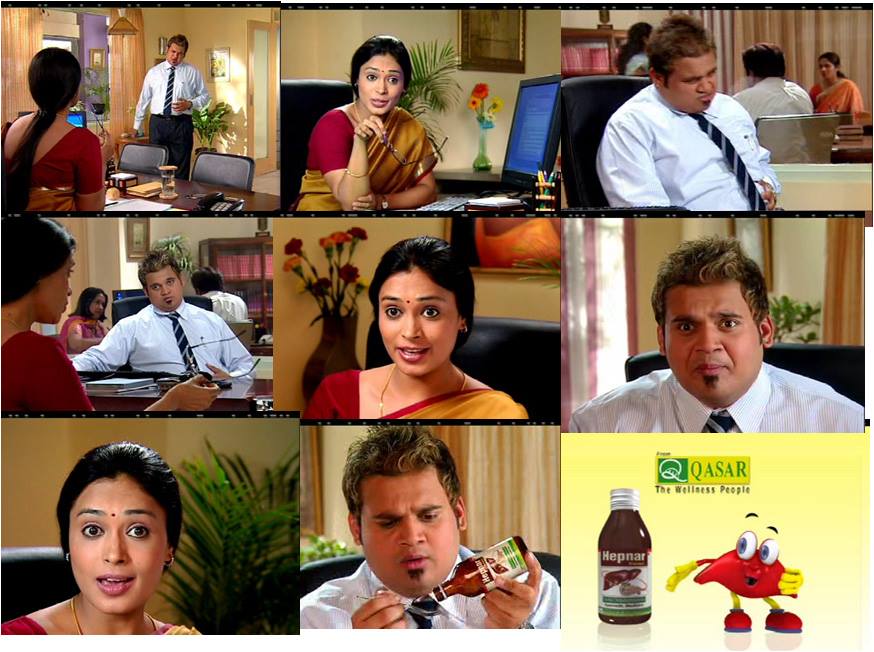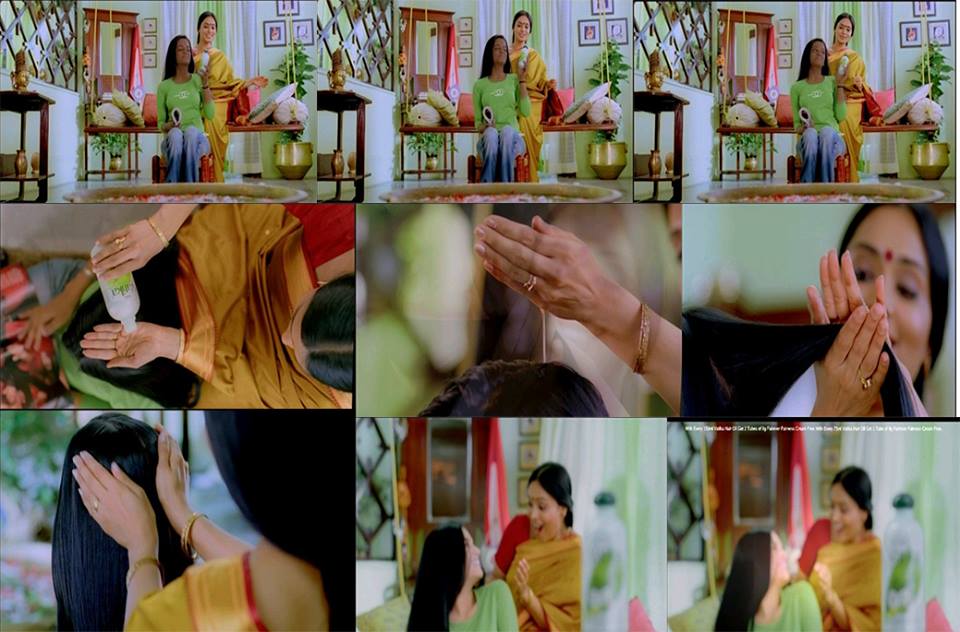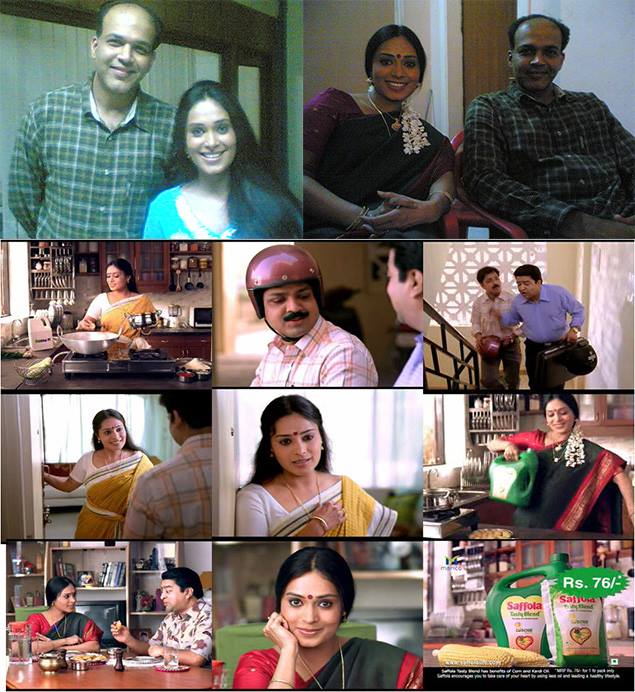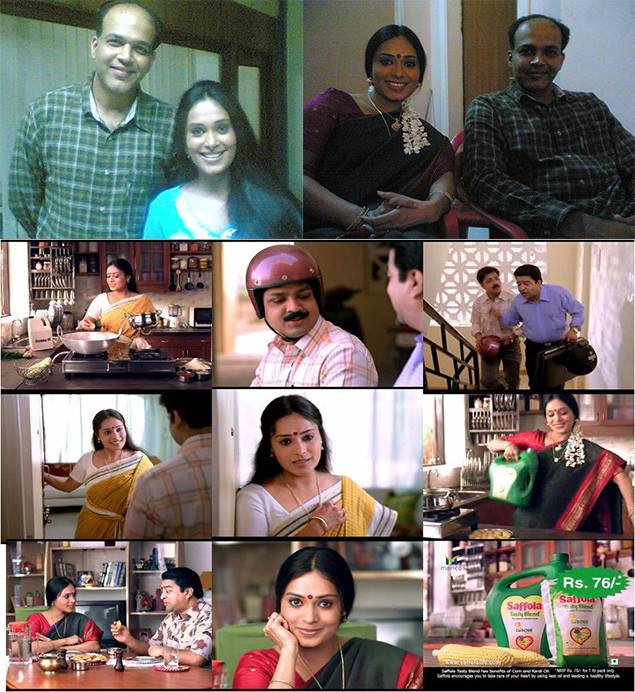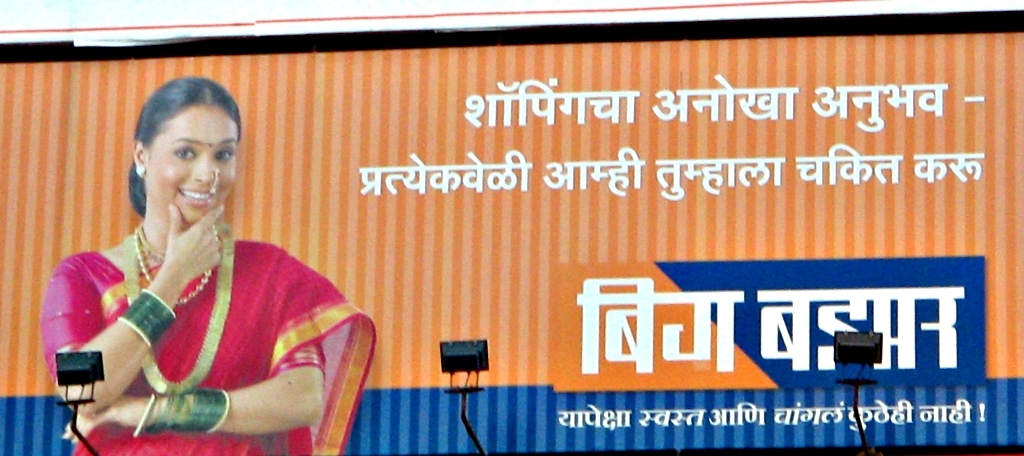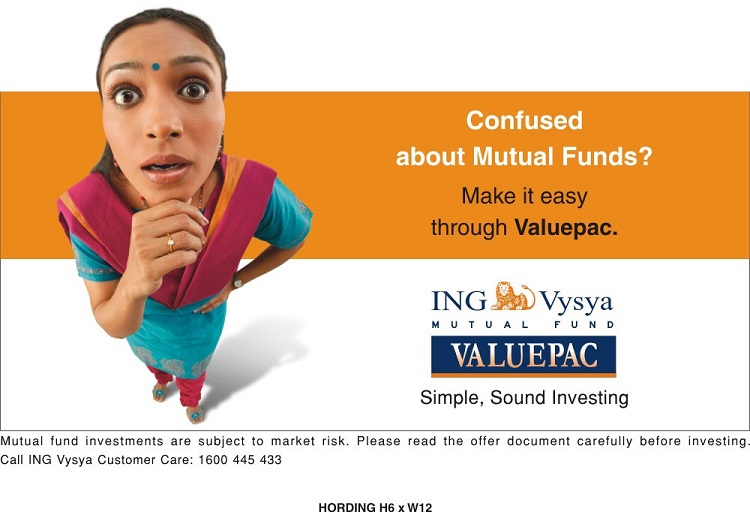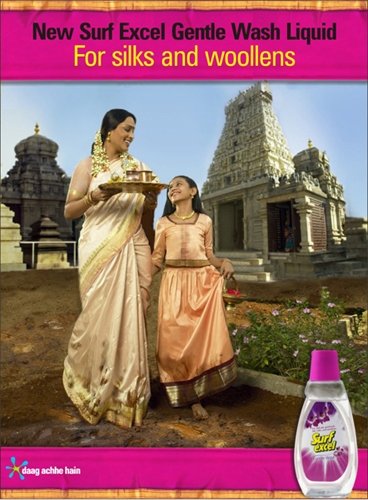 Was there any unforgettable experience?
There were many such experiences, but one that I will always cherish forever is the time I had with (late) Gautam Rajadhyaksha while doing the portfolio shoot. He made me feel very special, and in the midst of a shot, he used to call out to the makeup dada in Marathi, "arre bagh ekdum nutan tai disthe apli vyjayanthi" (Look, Vyjayanthi resembles Nutan so much). Such encouragement got the best out of me, and I will always be grateful to Gautamji for giving me the boost I needed to get started in my modeling career.
How about the Bollywood experience?
I was keen on doing only modelling and had done many ads already. Acting was something I wandered into quite naturally. I did a few TV serials, short films, movies for film festival and documentaries.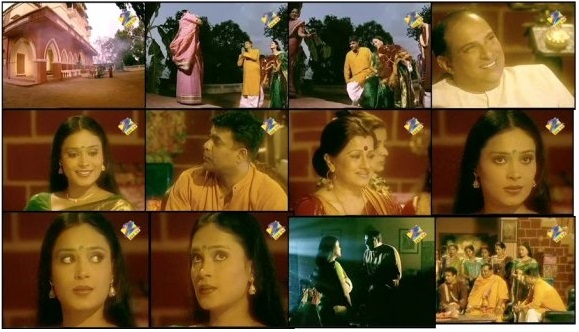 Serial Rooh
One day I received a call to give an audition for a role for the movie "Johnny Gaddar" directed by Sriram Raghavan. I was very excited as it was a mainstream Bollywood movie, and thrilled when I got selected for the role. That was one hell of an experience for me, to work with an amazing of creative people.
From the busy world of showbiz, how did you land in the Tulip city?
It's a long story, but to put it briefly, my husband travelled a lot to the US and UK for his work. He came to Amsterdam for few months for his work and fell in love with this city. He called me once from Amsterdam, told me how cozy and beautiful this city was, and that it would be wonderful for us to live here for some time. I came over for a few months, and decided to stay back for a longer period. It wasn't an easy decision to leave everything behind and come to a new country/city where I had to start over, however the journey has been an adventure.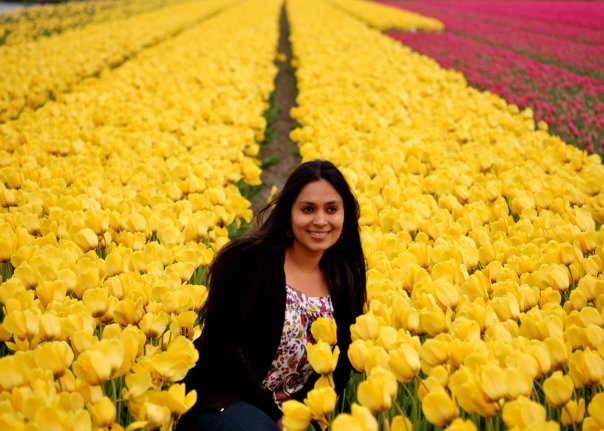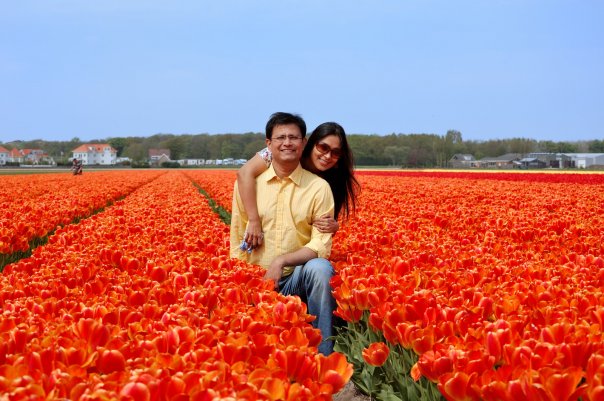 Are you still doing modelling work in Amsterdam?
Yes I do, and have worked with several brands like Philips and Hoya.
You done the 1st Bollywood flash mob in Amsterdam , tell us about the experience and the response from the crowd?
It's already 8 years since I landed in this beautiful city and over 4 years since I have been teaching Bollywood dance. I had been thinking about the flash mob for quite some time, and I knew no one had done a Bollywood dance style flash mob in Amsterdam, at the Dam square. I brought together an amazing group of my dance students and told them about the flash mob idea. They were very excited, and even more when I told them about the occasion – the Indian Independence Day.
Navras Flash Mob Amsterdam and Performances
Flash mob at Valencia , Spain
The weather was unpredictable that day, and it was expected to rain around the time we were to start the flash mob. I was checking the weather forecast every 15 – 30 minutes, hoping that the rain would stay away. And it did. One of the comments that we got from the lovely crowd who were cheering, clapping and watching the flash mob said:  "Even the gods wanted to see you all dance, the sun is shining only for you". We could see the crowd's excitement, curious tourists stopping by to watch, few people dancing as well, taking pictures and videos. The funny thing was the grim reaper (guy with the skeleton mask on the dam square) who was standing right opposite to me, was dancing as well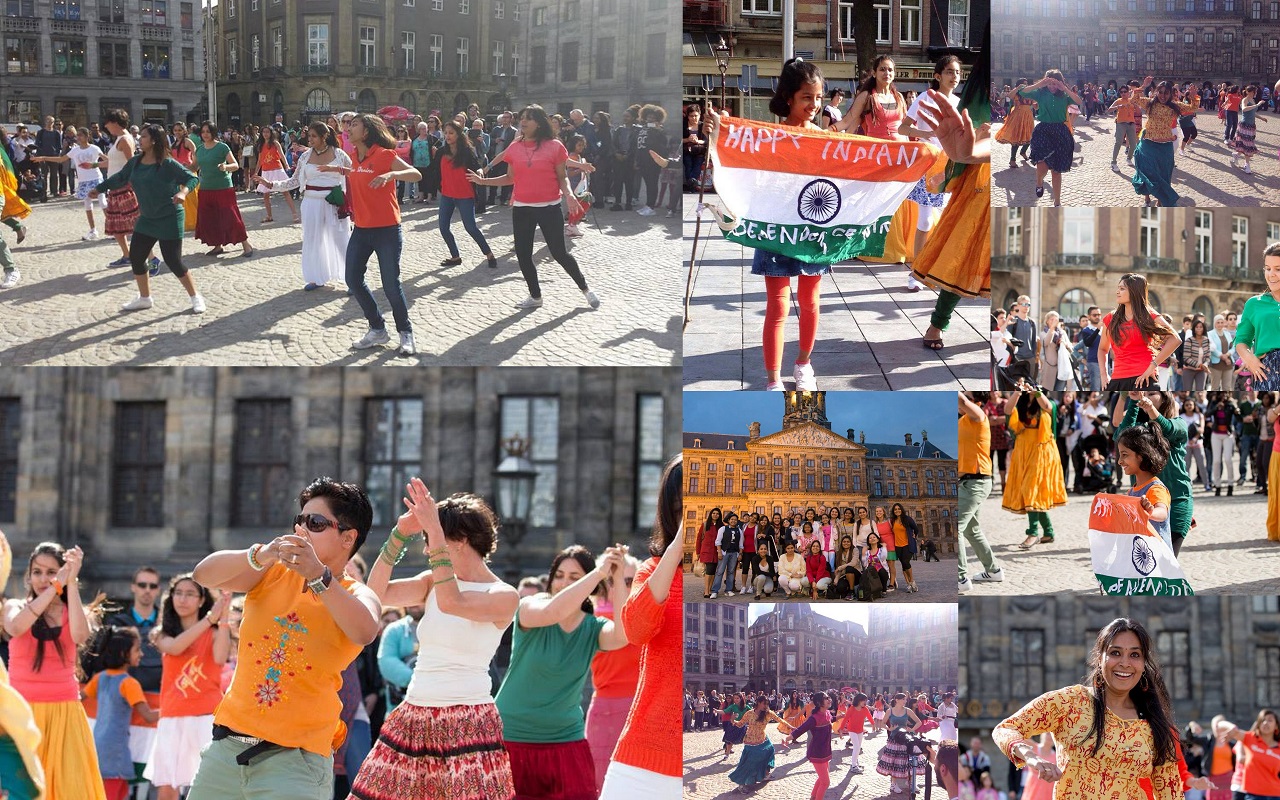 I can now proudly say that my amazing team of dancers/students and I were the first to make Dam Square dance to the tune of Bollywood music. It is a huge sense of achievement.
Is there any plan to return to showbiz? Did you get calls from Bombay still?
I think I am still very much in it, but in a different country, and using a different creative medium. I am still in touch with lot of people from the industry and you never know what life has in store for you.
Vyjayanthi is currently running her Bollywood dance school in Amsterdam , Navras.
She started NAVRAS- 9 emotions 5 years ago.  In the last 5 years, her passion for dance has expanded into conducting workshops for smaller & bigger groups and companies, fitness classes (Bollyzumba) and for special occasions like bachelor parties etc.
Vyjayanthi tells ,
"Bollywood dancing is lively, it is fun, exciting and the one thing I have never failed to notice is the smile it brings to the faces of people who participate in my workshops. I look forward to taking this endeavour further to exchanging knowledge about Indian culture and take Bollywood dance moves to more people in the Netherlands and beyond."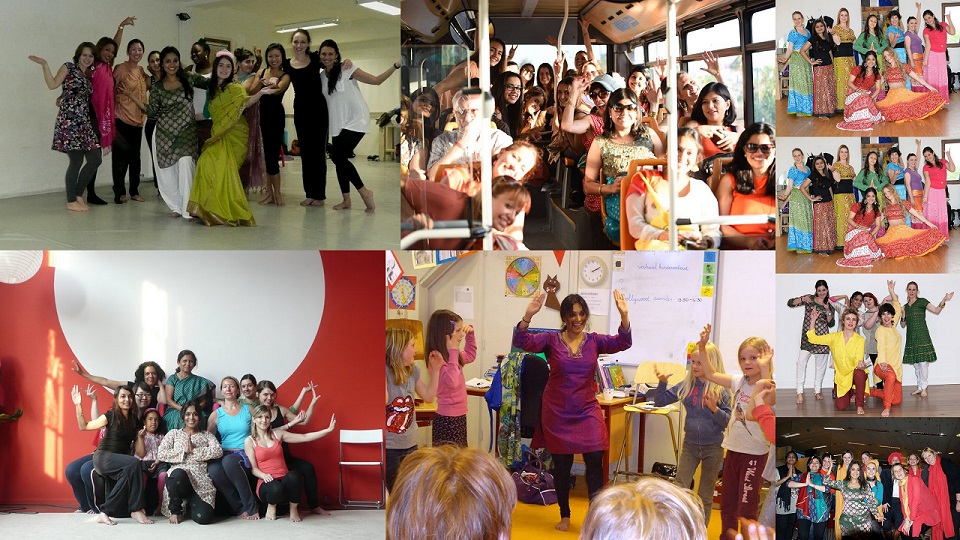 Category:
Netherlands
Tags:
amsterdam
,
bollywood
,
dance
,
flashmob
,
india
,
netherlands
,
vyjayanthi iyer