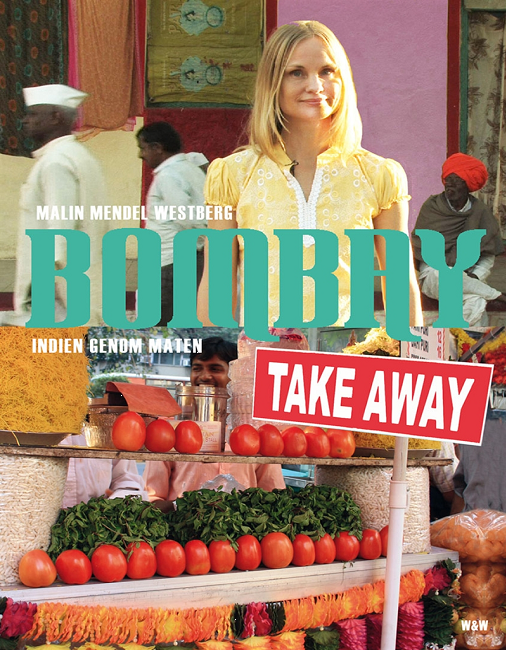 Malin was born in Göteborg where she completed her Journalist education and Studies in International relations. She travelled to many Asian countries like Burma, Nepal , Thailand and Sri Lanka for various Swedish channels like SVT, Swedish Radio and TV4.
From 2005, she is working with SVT as a foreign correspondent in India, where she produce news and other programs as well as documentaries. She covered the violent gang rape incident happened in Delhi during Dec 2012.
Currently she lives half a year in India so tripping between Stockholm and Goa with her husband  and 2 kids.
Malin's roots to South Asia started from her childhood days when her father was working for Volvo at Lahore. In her new book Bombay Take Away she explores India through food.
Why India ?
When I first came to India in 2005 it was a feeling of home-coming since so many colors and flavors reminded me of Pakistan from my childhood. I could also notice a strong demand from Swedish media for coverage of India, so it was a good place for me to work from. After some time I also learnt that India has so many stories to tell that are exciting to the rest of the world and it is a great place to explore as a journalist. People are very nice and of course I also love the food.
How do you balance your life in Stockholm and in India?
Both places gives me valuable experiences since Sweden and India are very different, so the whole family learn a lot about the world as well as about ourselves being part of the two cultures.
Does your childhood aquitance to Indian food and culture made you write 'Bombay Take away'?
Yes, but also the fact that food is so important for the identity of people in India and so diverse, so almost everything in the society can be told through food I think.
Is there any plans to have the book in English for Indian market?
Yes my publisher is working on that, and I really hope it will reach the Indian public soon.
Stockholm still don't have an authentic Indian restaurant , did you mention that to Shanti Restaurant owners during the book launch there?
No I think Shanti has very good food, and the owner has also started a Bengali restaurant to highlight his own roots, and he recently won the title of Best Bengali restaurant outside UK, in the British Curry awards.
What do you cook at home when you are in India?
I cook bhendi masala fry, fish curry, yellow dal fry, veg curry, kicheri, rogan josh, kebabs, chicken masala, channa masala, chapati, palao, fisk tikka and many more.
Malin joins with Lakshmi and talks about Food , Report from India
Event :  Spice Root to India , Stockholm
Photo : India Unlimited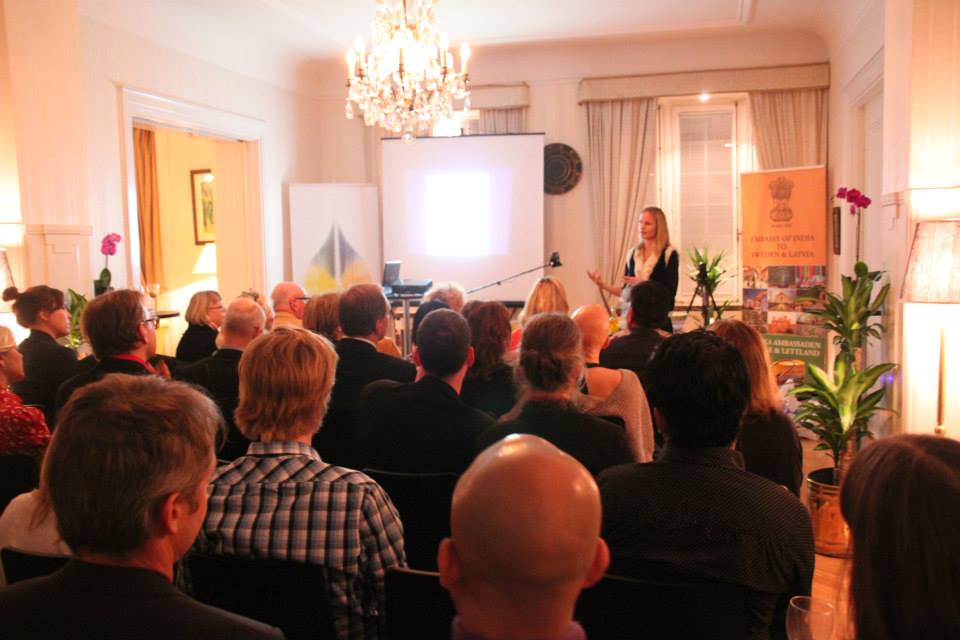 Event :  India Unlimited Launch, Stockholm
Photo : India Unlimited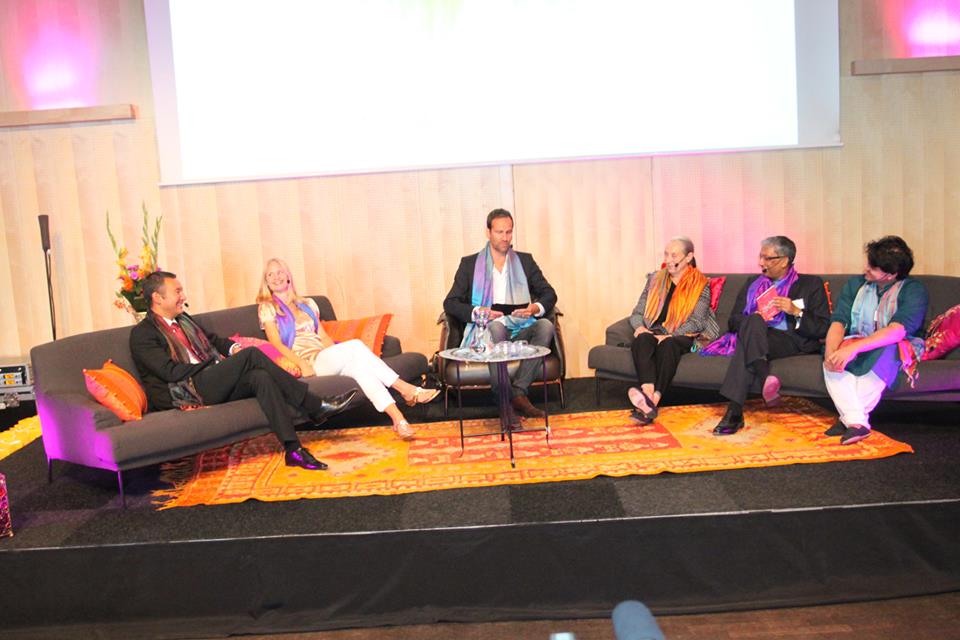 Event :  Book launch at Shanti Restaurant , Stockholm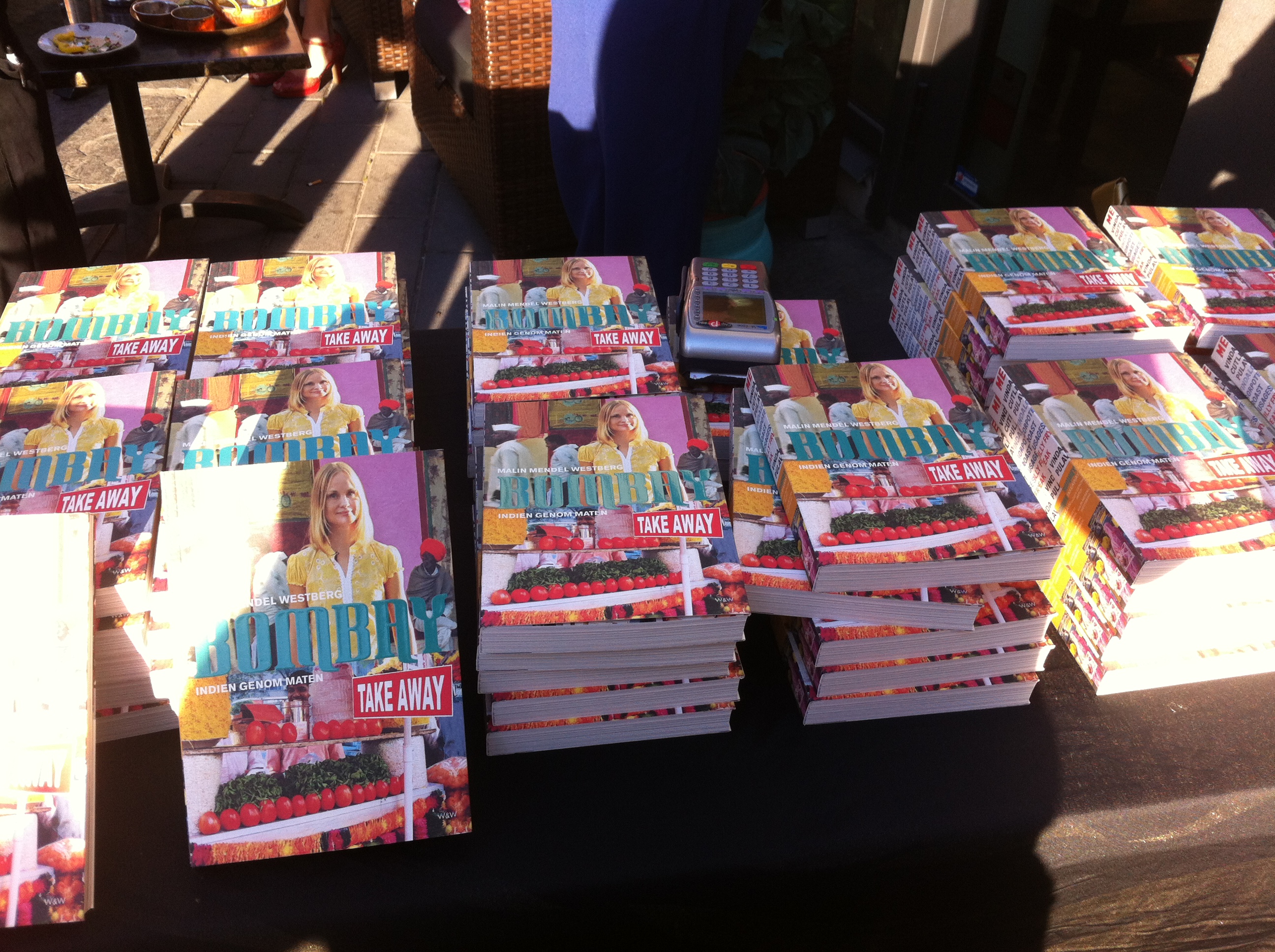 Category:
Food
,
India
,
Sweden
Tags:
bombay takeaway
,
indisk
,
malin mendel
,
matbok
,
stockholm
,
svt
,
Sweden